This week sees the launch of the new 20th Century Fox movie "Ford v Ferrari" (or as it's called in the UK Release "Le Mans 66") and I've got tickets booked for the first time slot I can make on Monday at my local Vue. I like the premise for this movie…
"In 1963, Enzo Ferrari was approached by the Ford Motor Company about a possible buyout of Ferrari. Talks were unilaterally cut off by Ferrari when Enzo realised that the deal included the purchase of Scuderia Ferrari, Ferrari's racing program that had won the 24 Hours of Le Mans in 1958 and every year from 1960 through 1965. Upset at being rebuffed, Henry Ford II directed his racing division to build a car to beat Scuderia Ferrari. The film tells how automotive designer Carroll Shelby and race car driver Ken Miles lead a team of American engineers and designers from Ford to build a race car that can beat legendary Ferrari. Ultimately, they produce the Ford GT40 for a showdown at the 1966 24 Hours of Le Mans." – Wikipedia
Once upon a time in Detroit I was invited by a friend of a friend to go and see the garage (and it really was just a regular garage) where the now immortalised Ford GT40 was built. It's amazing what can come from humble beginnings. Dare I say, a bit like me?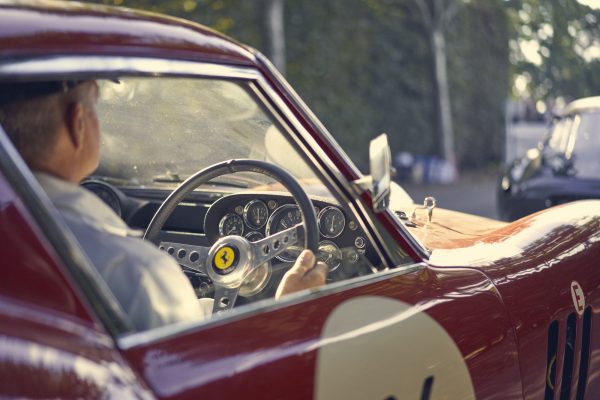 In my own world, I often get approached with the question – 'Nigel, why do you still do this?' Great question – it certainly sounds better than 'Hey – when are you going to slow down?' Like this film plot suggests, I'm sure Ken Miles and Carroll Shelby found themselves asking that question a lot, especially given the odds of creating a Ford motor car that could race against, never mind beat, a Scuderia Ferrari.
Well, I've come up with the answer to my question, so you won't have to wait to see the movie for that.
Quite simply – I love this job. I get to combine my two true passions – cars and photography. I love what I do and nothing great comes from mediocrity. Passion, performance, dedication – it not only builds race cars but it's what keeps me on location until 1am only to have to start again at 4am. And I love cars – what I do supremely interests me and there is always, always something new to see, do, learn and appreciate about them. Every single shoot, with every single type of vehicle I try and seek out the designer and then barrage them with questions about why they do what they do. It's funny how their answers come back looking a lot like mine.
I am always honoured to be commissioned on hero shots for major brands. Take last week's Remembrance Day post where I shared the series of shoots when Royal Enfield asked me to create stills and motion for the launch of the Classic 500 Pegasus motorcycle. It was an important occasion and an important, historic launch for their brand – so they asked for me. Pleasure working with you, guys.
Similarly, my friends down at Goodwood approach me to create the hero light-painting shots at Revival and FoS every year. It's a car lovers dream and this year was exceptional as it marked Michael Schumacher's 50th Birthday. For the first time ever, five championship F1 Ferraris, in which Michael Schumacher claimed his record of seven Formula 1 drivers' world championship titles, were gathered together. Basically, my friends (I don't think of them as clients) know that if it's important to you, it's even more important to me – and I'll do what it takes to get everything just right.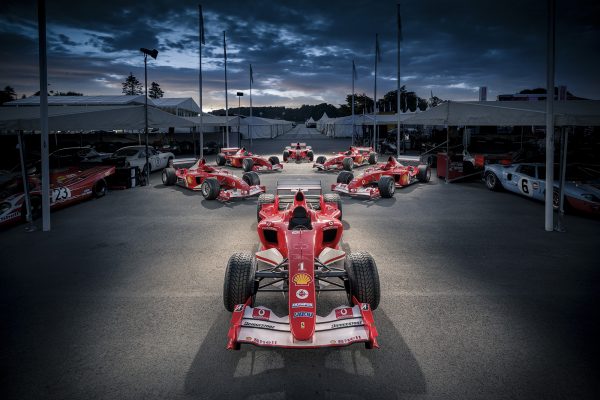 You have got to embrace the new technology. With the launch of the Continental GT 17 years ago back in 2003, Bentley wanted a worldwide splash on the new model. Problem was it didn't exist. This isn't unusual. Companies tend to piece together prototype designs and then ask me to shoot them prior to a big launch. So, I end up shooting 'nearly ready' prototype models, with temporary specs & no engines then bring them to life afterward through post-shoot retouch or some CGI work if details have changed. It's like playing with Tonka Toys – only they're to scale and cost millions.
The two images below were commissioned in 2002 pre full prototype stage. What I mean by that – it is a bodyshell with no active suspension & built on a box frame. No interior, no steering, no engine. You can imagine how tricky it was to produce images like this then…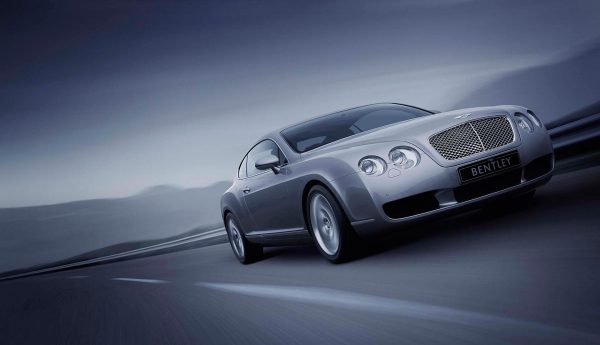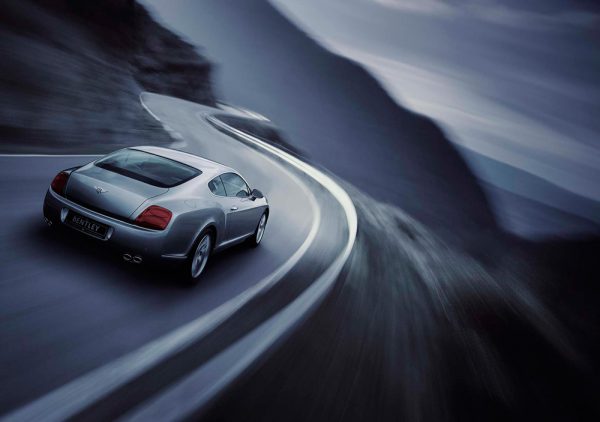 Do what you're asked to do – and do it well. Although I frequently work to a very specific brief, occasionally, I'm allowed free rein on my creativity and what artist doesn't love that? So, it was off to France to work with Publicis Paris and Renault Sport France to shoot images of another pre-production vehicle for the Paris Motor Show launch and a follow on collectors book on the Clio V6 being written by renowned French motoring writer and collector Gilles Bonnafous. Now, this little beauty actually has a top-notch racing car pedigree – surprised? I was for its time. But look at some of the stats – impressive back in the day V6, 24 valve, 3-litre block, 230 bhp unleashed at 6,000 rpm with the electronic fuel cut-off kicking in at 7,100 rpm. This little hotshot was a combination of the Renault Sport, six times Formula 1 World Champions and TWR (Tom Walkinshaw Racing) currently the builder of the Arrows F1 contender. Perhaps this little dynamo should consider challenging Ferrari? But, again, it illustrates my point – not everything is as it seems, its not until you get under the hood do you start to see what makes up a car or, for that matter, a branding campaign and when you strip away all the hype – are you being represented by a team with the heart of an F1 challenger?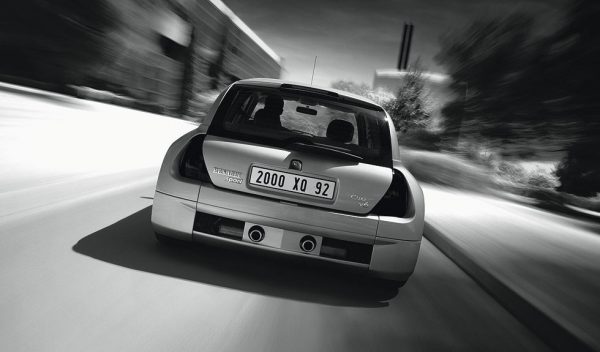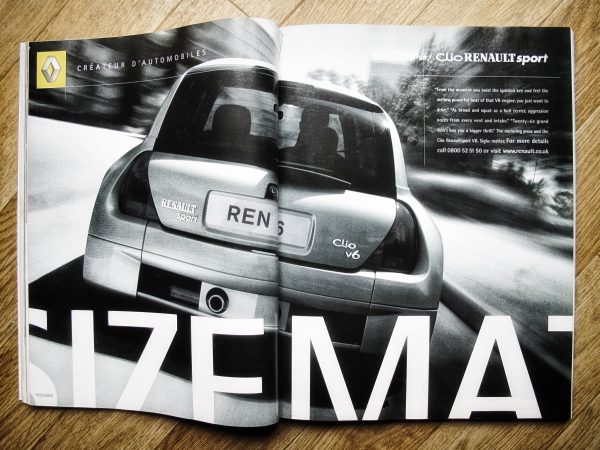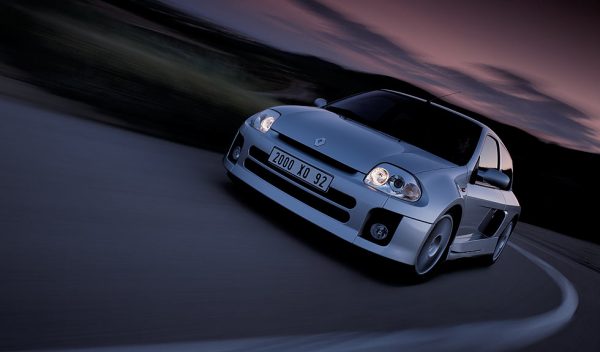 Right – where's my popcorn? – Nigel
Join me on Facebook and Instagram for updates & more behind the scenes.
Feel free to share on the social media icons below – thanks!