Fit as a Flea
With Remembrance Day just around the corner, I felt like revisiting the Royal Enfield Pegasus project that I was called on to shoot in the early part of 2018…I'll show you why.
""The story of the Flying Flea is both remarkable and inspiring, and it has a history like no other motorcycle." – Siddhartha Lal, Chief Executive of Royal Enfield.
In May of last year, Royal Enfield's big project was the completion of a limited edition Classic 500 Pegasus motorcycle as a tribute to the original Royal Enfield WWII 'Flying Flea' 125 . The 'Fleas' story is like a modern-day "Mission Impossible" script – as these lightweight bikes were dropped, by parachute, behind enemy lines in the Second World War's largest airborne landings. The bikes were encased in protective cages, and covertly air-dropped down to elite troops to boost their mobility. These allowed them to relay vital messages more rapidly as well as engage in active combat. Royal Enfield manufactured more than 4,000 RE/WD 125 'Flying Flea' motorcycles during the conflict just for the War department alone.
With the launch of the new bikes, these limited editions featured the iconic 'Pegasus' insignia, two custom paint colours and were stencilled with their unique serial numbers exactly as the originals had been. With such an important launch and all of the history behind the creation of these motorcycles, given their significance, I really was honoured to be commissioned for this project and do it justice.
My Heroes
While shooting, I had the privilege of meeting WWII hero Lance Corporal Frederick Glover, 9th (Essex) Parachute Battalion, who fought in the Normandy campaign. Although I like to think I have some pretty wild stories to tell, nothing beats listening to L/Cpl Glover describe the almost unbelievable trials he endured in the run-up to D-Day. L/Cpl Fred Glover told me he was wounded by heavy fire whilst in glider number 27 and he crash-landed in an orchard in Normandy. Lucky to have escaped the wreckage with his life, he was captured by the Germans and became their PoW, until he managed to escape, with the help of the French Resistance, from a Paris hospital. It speaks of his valour that even after enduring this harrowing experience he returned to his battalion and later saw action in the Battle of the Bulge and the Rhine crossing. I humbly thank you for your service, sir.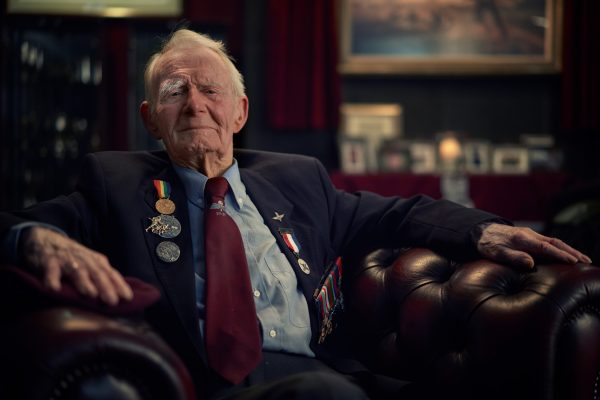 With such worthy inspiration behind a motorcycle launch, it was such an honour to be asked to capture the global launch stills of the new bikes, portraits, lifestyle/apparel imagery, film and social content as well as some of the pomp and ceremony of their historic launch. We were hosted by the Parachute Regiment at their barracks in Colchester, having our downtime in the officers' mess. Treated to an aerial display from the Army's Red Devils parachute display team and 10 paratroopers jumped from a Dakota C47 military transport plane above the Imperial War Museum Duxford before posing for photos with an original Flying Flea and the new Classic 500 Pegasus. It was an equipment-intensive series of shoots that involved capturing motion footage, aerial drone as well as lifestyle & stills of the motorcycles and Royal Enfield gear and also what I'd term the "real" hero shots of the launch, the actual Parachute Regiment veterans.
Inspiring shoots, an honourable tribute to our brave troops and a truly timeless machine – all added up to an inspiring and memorable day then and, I thought, for Remembrance day now. So, I re-dedicate these images to all those who serve and have served our country, all the days of the year. – Nigel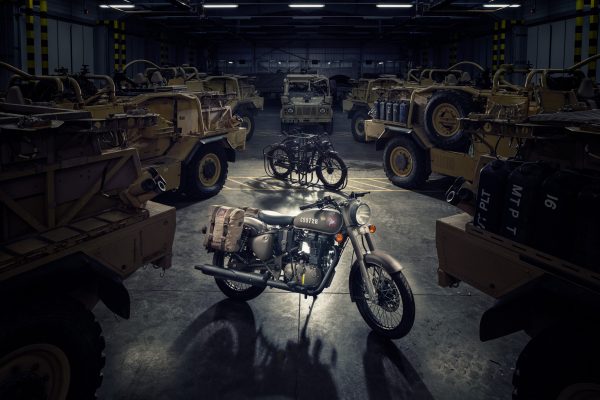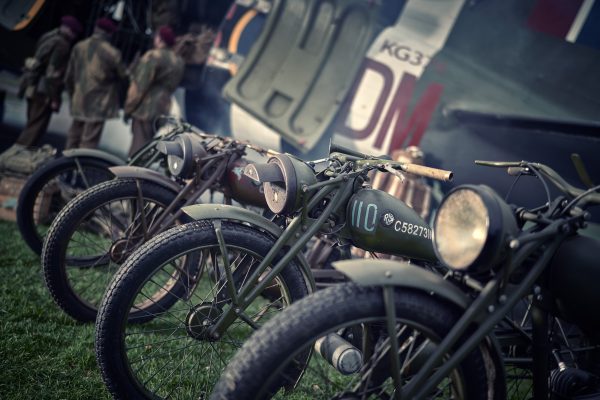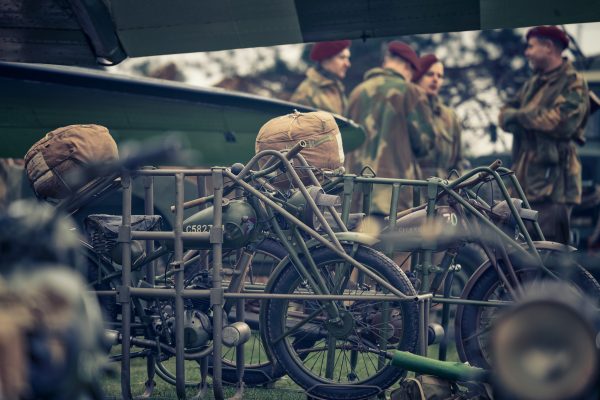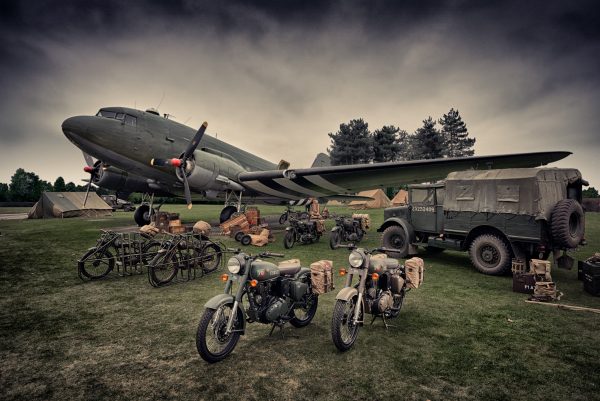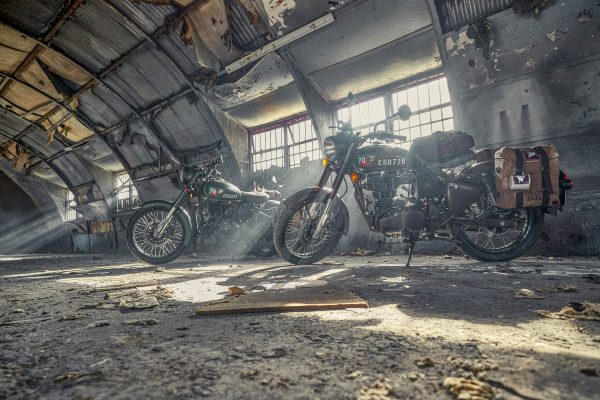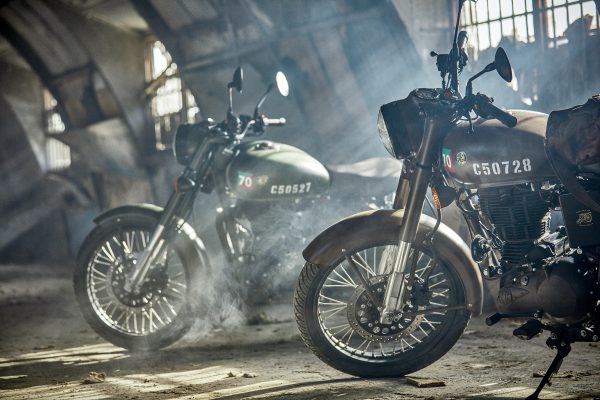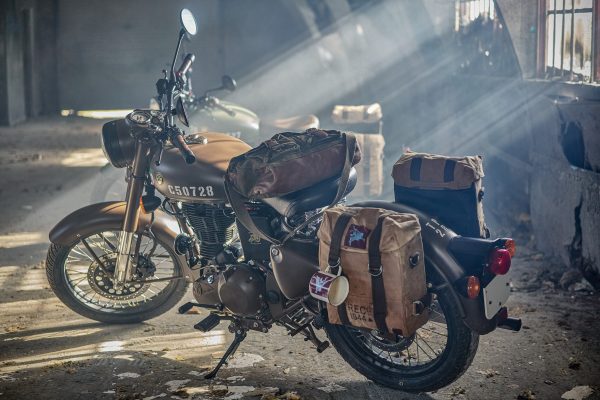 For more motion & stills imagery on this amazing project go to https://blog.harniman.com/made-like-a-gun-shooting-pegasus/ and https://blog.harniman.com/gone-in-178-seconds-madelikeagun/
Join me on Facebook and Instagram for updates & more behind the scenes.
Feel free to share on the social media icons below – thanks!