A few weeks ago we took you on a journey to a motor show in Shanghai and back to sunny Birmingham. ( MG3 Studio shoot ) With our MG buddies (@oneblackbear) just around the corner, we've been popping by a bit to see how they've been playing with the images we took.
The results are in, and now this model is ready to be fawned over by those who like a nippy car with bags of sporty style.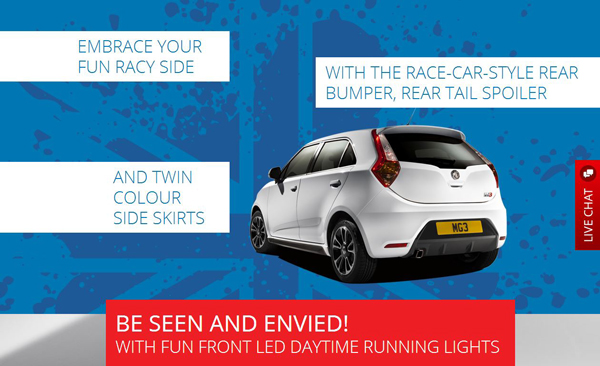 Using a touch of CGI we've made the MG badge come alive as the creator of the car as it regenerates the MG model much like Matt Smith transformed in Dr Who.
The result – a super sharp speedy car ideal for the urban professional.