When the phone rings and another shoot is added to my diary my suitcase begins to pack itself. It's got used to being assaulted as socks and gadgets are thrown at it before being zipped shut and dragged to some foreign land.
Travelling has got to be one of the best perks of the job, as no matter where I go or how many times there's always something new to see, yet this week I had my eyes opened, courtesy of MG.
"You Can Leave Your Hat On"
Although I'm a Londoner born and bred, I have settled in the sticks just west of sunny Birmingham for over a decade now. I laid down my hat and called it my home when I found I could satisfy every obsession and lifestyle choice from one pretty place.
From the countryside where I take the bikes for a spin to the nightlife that sees us attend numerous gigs. I'm told the shopping is pretty spectacular, while the connection to the industrial car revolution is not a coincidence.
The Shanghai Showdown
So this week, MG needed my humble services to shoot a prototype to be launched in Shanghai at silly o'clock this Sunday morning. The sound of Shanghai sounded sweet, but we were all set to see Imagine Dragons at the Institute and I'm getting too old for combining nights out with Jet Lag. The design team for this shoot though were just around the corner in the industrial factory that's seen car manufacturer controversy over the years.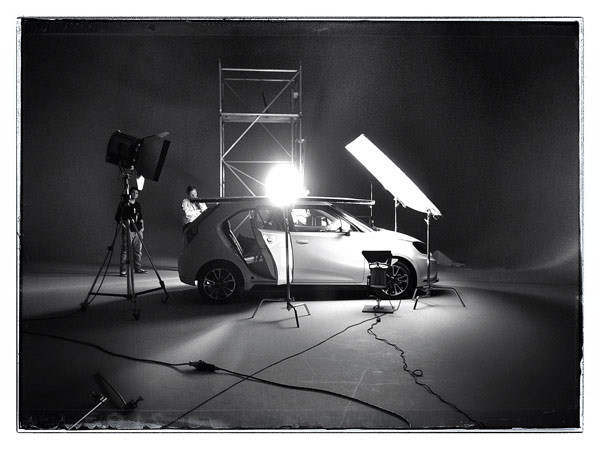 From before the First World War, the Longbridge plant has been the centre of feuds between industries as Austin were viewed with utmost respect and everyone wanted a piece of the pie. Then came the blackouts, the Great War, yet instead of carrying on, the whole premises was converted into producing ammunition and serving the soldiers. If only the walls could talk.
Cue decades where ownership changed hands almost as often as a new car rolled off the production line, until Rover MG took over. Enjoying success until 2005, eight years later they've still not loosened their grip on their birth place.
This is where I come in, as MG is a big part of Birmingham, it still harnesses British design yet it's survived due to investment from the Chinese. Now they're ready to roll out a new model that is pretty sleek, pretty nippy and exactly what the woman in your life would love to drive. A friend described it as, "Small but packing a punch, the MG3 takes the streamlined sexiness of the elongated MG ZERO and packages them into one compact car. Unlike other nippy rides though, the MG3 retains the charisma of a sports car and hints at luxury, style and class."
Of course, Maggie Thatcher was a huge fan of MG and wouldn't drive anything else. Without entering into political debate you can take of this what you will – another great fan was Winston Churchill!
You can make your own mind up as the images are of course under embargo until the real thing was revealed in Shanghai at 3AM GMT on Sunday. Here are a few shots of the car you could be clamouring to buy, so you see it directly as it was designed.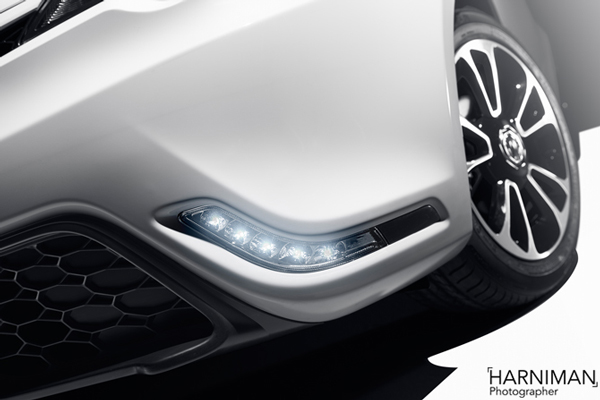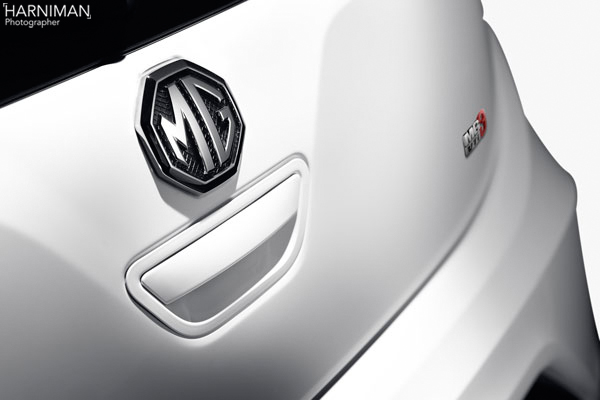 It's been a real pleasure working so close to home, as it shows just what we have on our doorstep, a place steeped in history, full of incredible people all with their own story to tell. Being able to have a cuppa with the design team showed me that you really can't get a better cuppa anywhere else regardless of whether they have all the tea in China!