I am both honoured and delighted to be able to share with you all that I've had my Rolls Royce Cullinan image (highlighted here in my October "Game of Drones" Blog) shortlisted by the 2020 British Photography Awards as a nominee for their Best Drone Image category! The British Photography Awards showcase the best of British photographic talent annually and we are so proud to have made the list of their best this year! 
A little about the importance of the British Photography awards to me, personally is that it is their mission to not only celebrate photographic talent from all British and British-based photographers but they also work with a range of UK charities to use the massive power of photography to do real good in the world. The charity I am currently supporting through the BPA is Surfers Against Sewage. A little known fact about me is that I love to travel to Cornwall every year to watch the Boardmasters Surf contest. I really admire the skill and beauty of the sport and I think this charity is a great way to highlight the need to keep our oceans beautiful for everyone. Otherwise I'd miss getting shots like these!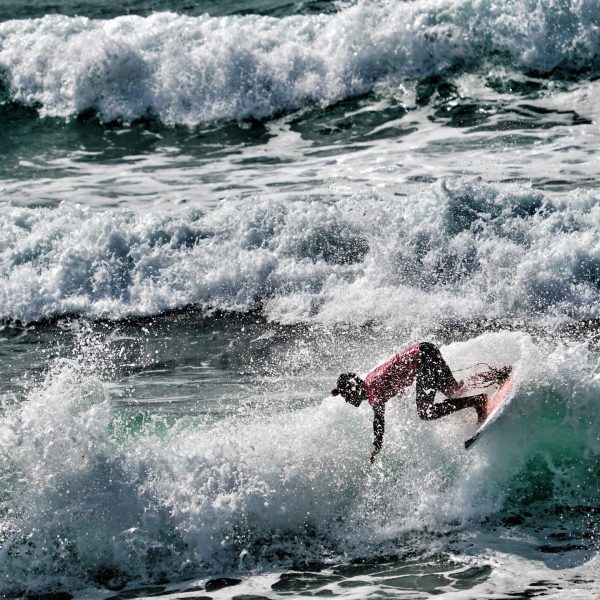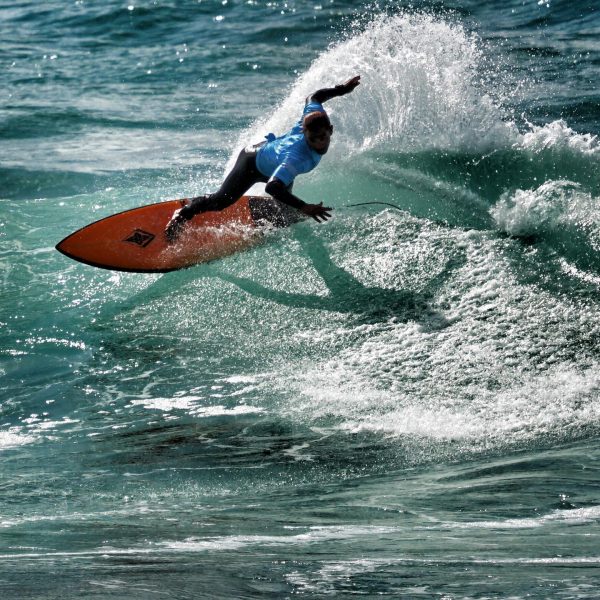 As well as the kudos of being nominated in the Best Drone Photography section of their awards, The BPA also have a 'People's Choice' award where you, my dear friends, get to cast your vote for your favourite image. If you are so inclined I would very, very much appreciate your consideration for this category also and would love to ask for a moment of your time to cast your vote for my image here: Voting Link
Twitter: @GBPhotoAwards /Instagram: @britishphotographyawards / Facebook: @britishphotographyawards
Thank you BPA for the nomination, thank you to all my friends and colleagues for your all support and thank you for voting! Fingers crossed I will let you know how I fare in early January!  – Happy Days! Nigel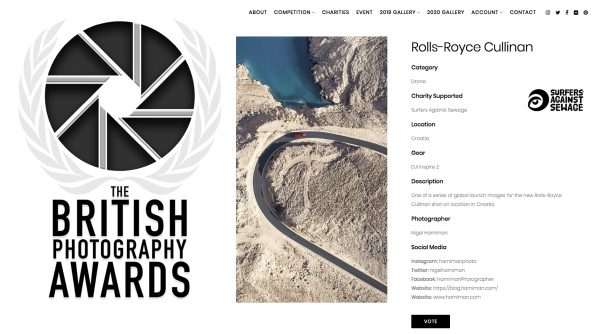 …and now for the original Game of Drones blog!
"That's what I do. I drone….and I know things."
Remote, beautiful, exotic, the setting for GOT's 'Kings Landing' – a paradise full of intrigue and opposites. It's no wonder the production team from HBO's most popular drama chose Croatia as the headquarters for the 'House of Lannister's' Lion fortress. Still no further surprise that car royalty Rolls-Royce would choose such an epic location to feature their newest edition the Cullinan SUV in the 'Effortless Everywhere' launch.
How then do I best capture the sweeping landscapes, breathtaking views and still innovate? By drone, or UAV, of course. They can certainly go anywhere, as demonstrated over the mountains near Slovenia and over the spectacular coastline. Becoming a qualified commercial drone pilot wasn't effortless on my part, however. It's an intensive combination of banked flight hours, compiling an enormous operations manual, mountainous masses of theory and practice tests but ultimately such a great skill set to have, once earned. The drone equipment (DJI Inspire 2), agile, compact with high-quality 4k capability and smooth capture was perfect for this job. It gave me new and interesting perspectives, in places I wasn't able to reach myself.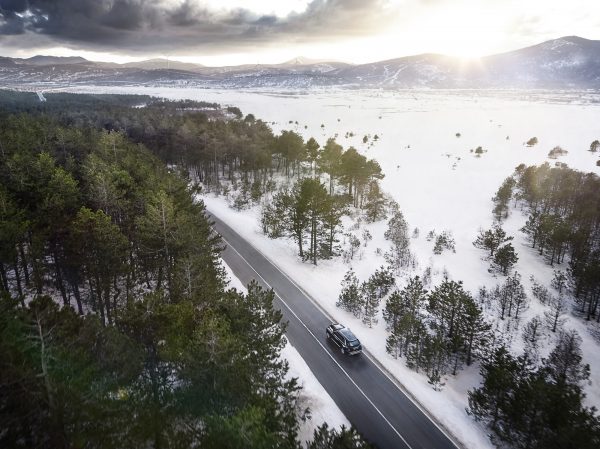 "Winter is com… is here!"
In spite of the sunshine in the suite of images, this was a shoot I very nearly didn't get to go on, and no, it wasn't due to a monumental struggle with White Walkers. Although…it was all white, as the UK was in the grip of a ferocious snow storm and most of the local airports had been closed down or had limited flights out. Struggling to find flights I ended up having to fly from Stansted airport but just getting there meant having to drive west to east in only a 2WD vehicle (I'd binned the trusty 4×4 Toyota LandCruiser the week before – losing it on the ice & hitting a tree – believe me, trees don't move!) hoping against hope the actual flight would take off once we got there. Could have definitely used a couple of tame dragons just to get us through snow stuck traffic, at that point!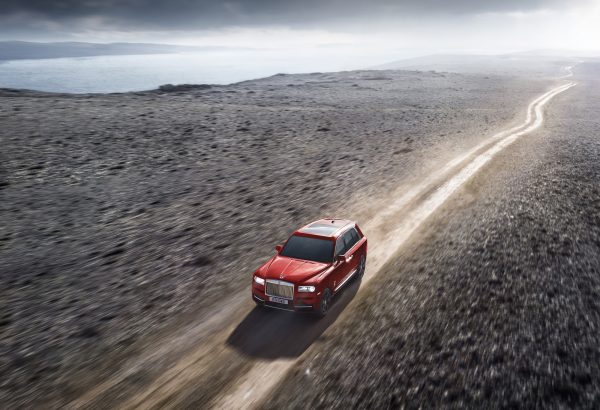 "Chaos isn't a pit. Chaos is a ladder."
In spite of the chaotic start to the trip we managed to reach Ljubljana with time to spare and started the shoot at Viba studios in Slovenia with the cars & models. The car itself was embargoed, so security on set was incredibly tight, a 6ft 7" security guard made sure everyone stuck to the rules – no phones etc.. and no pictures apart from the authorised ones obviously!
You would expect it to feel a little more free to get the cars out on the open road, but we were still under strict embargo, so covered transporters until we reached location and more security. We ventured into the surrounding countryside – and back into winter snows as well. The cars and drone were able to let loose in some fantastic landscapes. Plenty of inspiration here. It was up at 400 feet that the hero shot of the campaign materialized. Hovering above the edge of the spectacular Dalmatian coastline I know how Khaleesi Danerys' must have felt when she took Drogon to stretch his wings over fictitious Meereen. Less danger involved from where I stood, though! Spectacularly positioned over the edge of the peninsula – this shot became the image that stood out from the series and subsequently was nominated in Luerzers International Archive 200 Best Advertising Photographers 2020.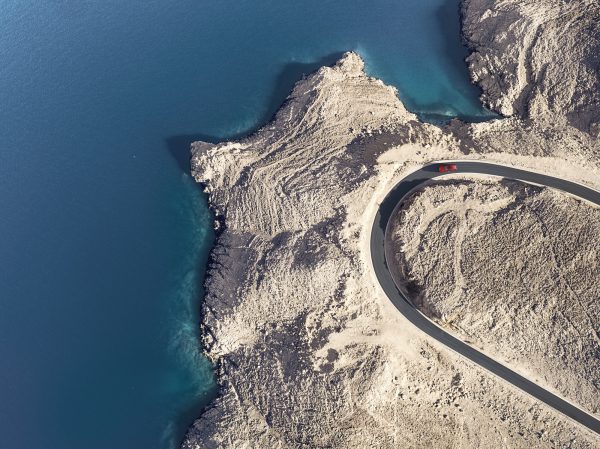 "Never forget what you are. The rest of the world will not."
Great advice. I love all the technology that I get to 'play' with as part of my job. I do recognise, however that my kit is the 'tools of my trade', and becoming a CAA licensed pilot, when I did, means there aren't many restrictions on where I can put my lens. That's a lot of new choices and perspectives. But that's where I have to come back to my core set of skills, honed over more years than I care to remember, ever since I started with my gift analogue SLR Minolta. Who I am is an image creator. I will always be focused on getting the best shot, not on what the best piece of kit to have is. I have often said that the best camera to have, is the one you have with you, but more importantly the best tool is your eye. Not quite as deep as my friend Tyrion's advice, perhaps, maybe I should have some more wine…?
Join me on Facebook and Instagram for updates & more behind the scenes.
A few other great aerial filming projects… starting with more snow and a campfire for Land Rover 70th Anniversary – The Spirit of Adventure, then to the extreme heat of Namibia…Honda NSX and Royal Enfield documentary.
Feel free to share on the social media icons below – thanks!