This week Triumph Motorcycles launched their latest Speed Twin model and we were tasked with shooting the teaser film & stills!
Triumph Motorcycles new 2019 Speed Twin Teaser from Harniman Photographer on Vimeo.
We spent a week in the studio with the secret bike which was under embargo until this week.
The preparation started way before this with the creative concept, then the design & manufacturing of the bespoke light tunnel, studio wall & floor painting and sourcing of high powered projectors for special lighting effects.
Day One started with set building the light array by the great James & his team, rolling into shooting and a bit of back projection of pre shot film textures & light.
To quote Triumph themselves it is a performance-oriented modern classic…'The 1200cc Speed Twin brings together all the modern custom style of Triumph's Street Twin with even more stunning finishes and detail, all the comfort and timeless DNA of the Bonneville T120 but with more engaged ergonomics, and all the power and torque of the Thruxton R in an even more accessible modern setup.
The Speed Twin delivers a new standard in class-leading handling, and sets a new benchmark for how a custom roadster should ride and feel.'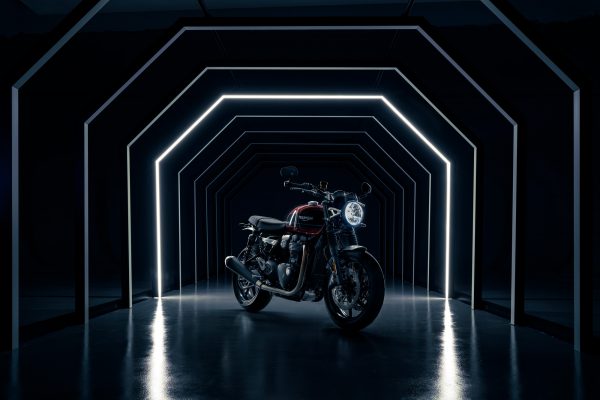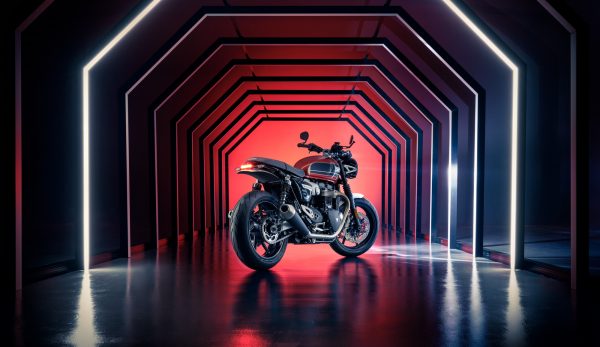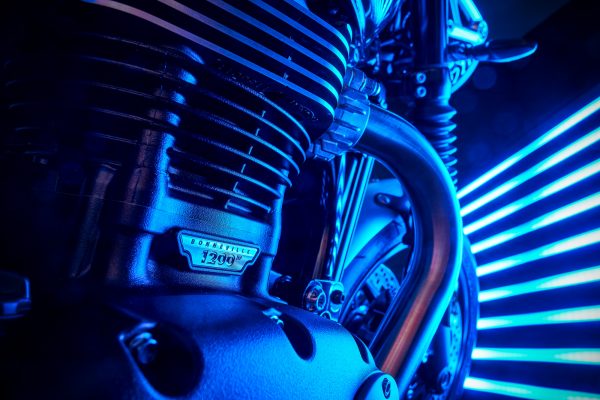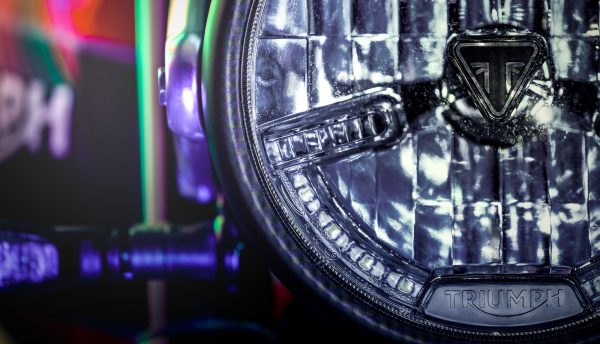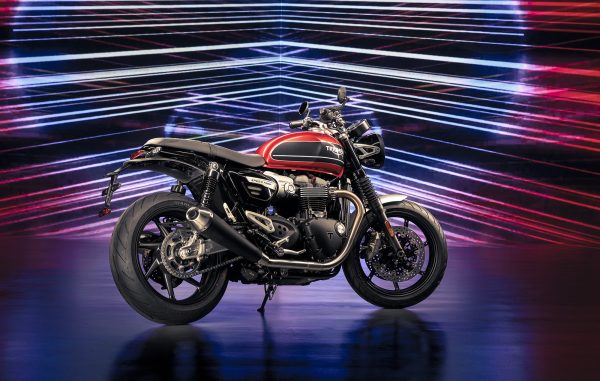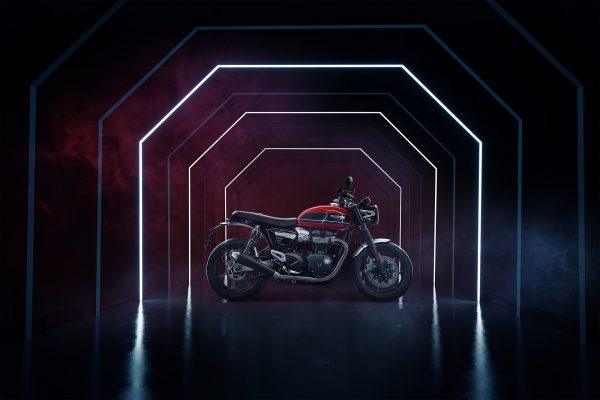 Stills retouching by Mr Lynam – cheers Phil!
Great pleasure to work on this project, some very long hours in the studio on set build and shoot, but all for a fantastic end result.
…and as always, huge thanks to everyone involved on the stills and film, too numerous to mention –
all of the guys of the McCann & Triumph teams, stills & film crew, set builders & sparks, editors, production team back at base….looking forward to working with you all again 🙂
#SpeedTwin #ForTheRide
If you would like to see & read more go to Triumph social channels…
https://www.instagram.com/officialtriumph/
Join me on Facebook and Instagram for updates & more behind the scenes.
Feel free to share on the social media icons below – thanks!