FANTASTIC BEASTS & WHERE TO FIND THEM
It's funny what jogs the ol' memory isn't it? This morning one of our cats ambled in and before doing his usual wrecking ball imitation on my Mac, I noticed that he'd been scrapping with our other resident moggy, again, and seemed to have come off worst. As it so happened the files he had decided to reorganize while dancing across the Mac keyboard (and then fall asleep on) were images I've been sorting and uploading to a brand new, much larger, server and the very top of the pile were a few of a series shot a couple of years back for Jaguar.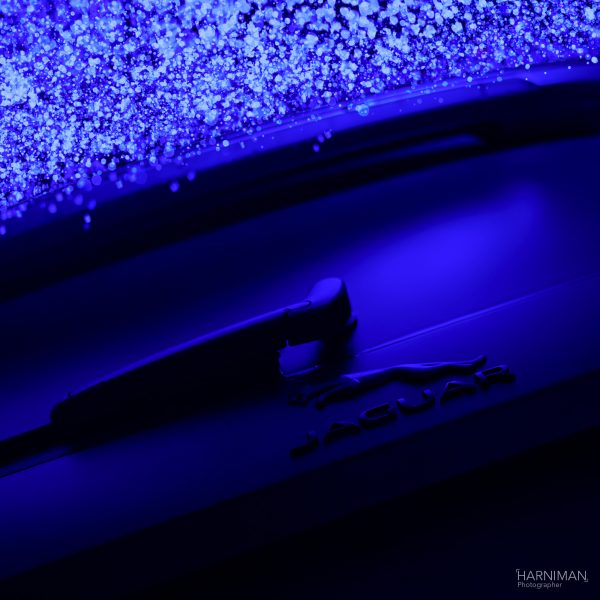 Looking for any excuse to take my Jaguar collection out for a spin I got in touch with the fine fellas who accompanied me on my various safaris to capture these fantastic beasts in their (not-so) natural habits and here are their stories…
NAME: Nick Hearne
(Mammal)
LOCATION: London, U.K.
GENUS: Creativitius Directorius
Skills: Idea generation, creative direction, art direction, copy writing, design, video editing, video effects, production, script writing, story boarding, illustration, typography, photography, videography, audio production, audio mixing and mastering, song writing, case studies
Hobbies: Drumming, screen printing, snowboarding, cycling, music production, comedy writing, reading, lino cut, stunts, entertaining miniature humans, feeding miniature humans, washing miniature humans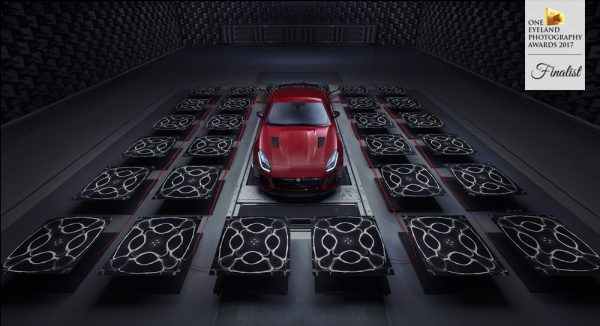 Species: Jaguar F Type
Jaguar had the concept idea of being able to 'see' the sound coming out of the exhaust of their Jaguar F-Type – literally the best sounding car in the world (in my opinion anyway). So, there we were inside the world's biggest semi-anechoic chamber with 28 x 1meter wide Chladni Plates (flat sheets of metal, usually circular or square, mounted on a central stalk to a sturdy base. When the plate is oscillating in a particular mode of vibration, the nodes and antinodes that are set up form complex but symmetrical patterns over its surface) with a world class sports car on a rolling road being driven super-fast.
It was almost like being in a small enclosure with a T-Rex – primal and thrilling – but so loud!! And Nige, a bit like a big game hunter, had such a small window to capture the stills for the shoot. As is normal, he'd spent the day with the crew waiting for his opportunity (never one to sit still he was up ladders, lending lenses and generally collaborating wherever anyone needed a hand) and as always he was already set up and ready to go – with sniper-like precision he whips around and just like that – gets these epic shots. He makes it look so easy and he captured the essence of the day, really. I think the images actually look like they could have been taken on an alien spaceship after they abducted the supercar!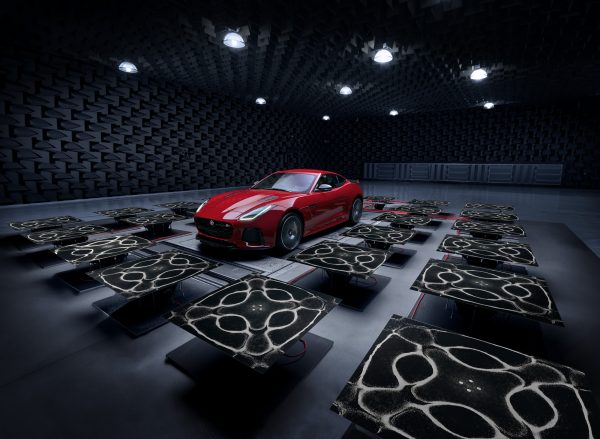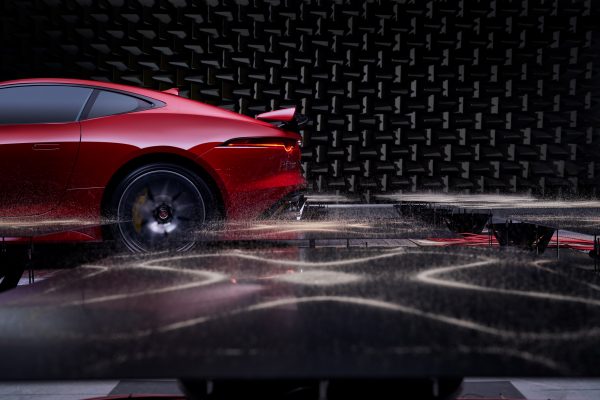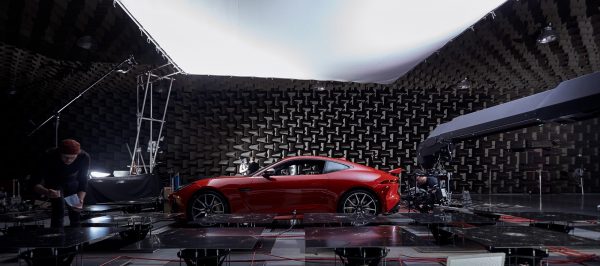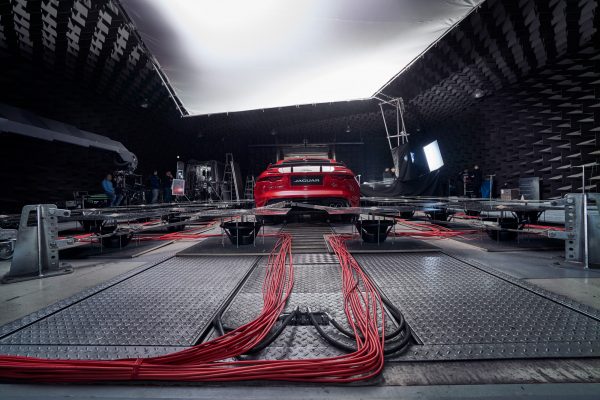 Species: F-Pace luxury SUV
For this project we were in a fantastic studio – The Printworks, in Canning Town, London – the space used to be a machine warehouse or something, but completely re-done – not that we got to appreciate the space much as the shoot was in the pitch dark!
Again, Nigel had to work with, and around, the film crew – not easy in the dark I can tell you! And this concept was very tricky as we were trying to capture the moment before drops of paint, made luminous in the dark by a U.V. light, hit the surface of the F-Pace. There were only a few times we could reset the shot, as it meant wiping down, drying and buffing the vehicle after every time the paint hit it – but again, Ninja Nigel was in there with laser precision and he just nailed it.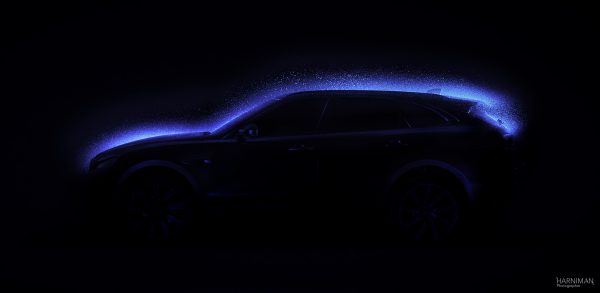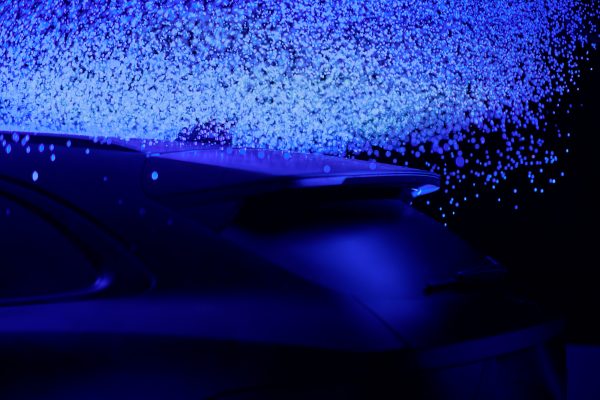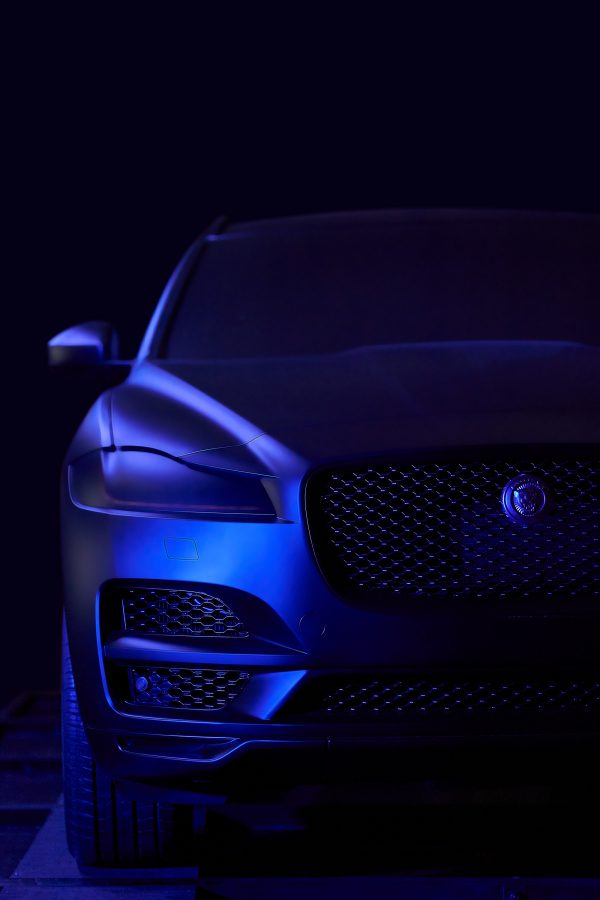 NAME: Leo Lebkuchen
(Mammal)
LOCATION: London, U.K.
ORIGIN: Brazil
GENUS: Creativitius/Artius Directorius
HOBBIES: Sourdough pizza, gin, countryside drives/rides, anything DIY.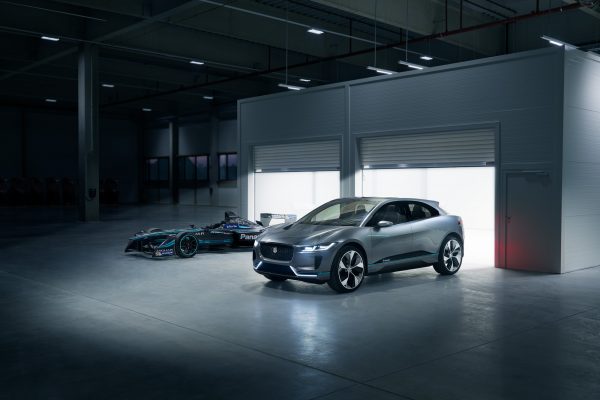 Species: I-Pace/Formula E
I was given the Jaguar Racing account to look after as the previous CD got fired so I had to jump straight into a last minute shoot that had no creative input but a location – Jaguar's newest factory in Graz – Austria.
Nigel and I spent a couple of days bouncing ideas and shooting Jaguar's Formula E car and the concept version of the I-PACE in this beautifully empty car production line. We found amazing opportunities to convene Jaguar's race to road story and turned a last minute shoot into an incredible range of assets.

After getting a bit more time to plan and creatively direct the future of Jaguar Racing I invited Nigel to shoot a new photography treatment for Jaguar Racing. A complex shoot, with multiple light sculptures in and around the car. I remember Nigel's face when I said "Let's paint the studio grey" with my naive intention on obtaining an authentic look.
The results were great, the client was well happy, the re-toucher had one less thing to do on every shot and Nigel even received a OneEyeLand Photography award for it.

Oh! And the lunchtime breaks that were fuelled by cars, cars, cars! In fact, we chatted so bloody much about them that our lunch breaks always ran over, a tad!

Working with Nigel is a very collaborative process and together we tackled cold days, giant steaks, several pints, thousands of exposures, many chats about cars and the odd award.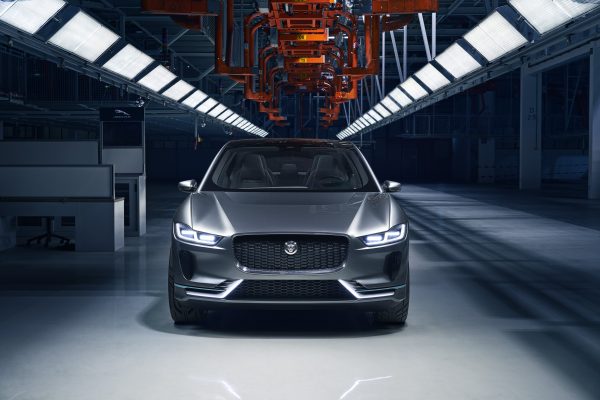 Nigel: Great stories, guys – thank you both! I remember the semi-anechoic chamber with the F Type – you had to have been there to understand the level of noise, I think T-Rex is an apt comparison! And, of course, The Printworks shoot in London with the Jaguar F-PACE – there we were shooting around a custom-made rig to produce the liquid droplet effect on the car. I don't know about being ninja-like but these types of shoots are my absolute favourites and it always boils down to the team you get to do them with!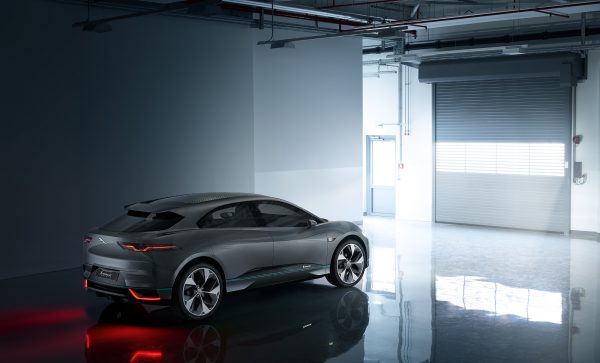 While I've got you guys here – are you game for a quick question and answer??
What keeps you passionate about your work after all these years?

Nick: The adventure. You don't know what you're going to come up with and what it takes to create those ideas – then finding just the right people and places to bring it to life. I always aim to create the reaction 'Wow – haven't seen that before'. I can't see that getting old.
Leo: I'm a creature that can't sit still (remind you of someone, Nige?!??) I am constantly dreaming up new ideas and I have found a career that lets me use that and make things for others.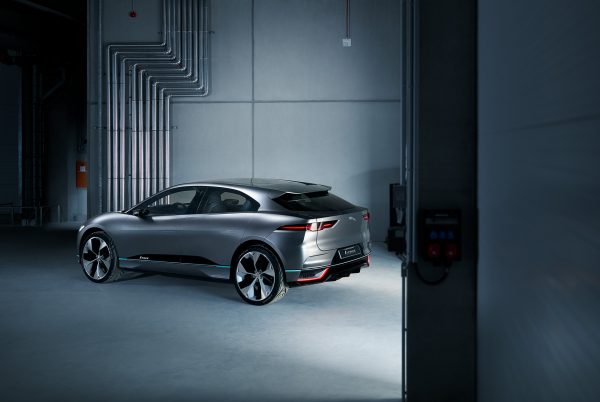 If you could go back in time and give your younger self advice – what would that be?
Nick: Wow – you know I wouldn't actually give my younger self any advice I don't think, because the journey I took to get where I am, gave me some of the best tools, lessons and experience. I appreciate it as it is (or was?) and I wouldn't change that. I think it's why I have the perspective on things that I do now. I think, looking back, however I would have said 'Yes' a lot more, knowing what I know now and not worried so much about what people thought.
Leo: Ooo…that's a good question. I'd share two big thoughts:
1. It's a total waste of time trying to be like someone else.
2. The problem with following advice is that you have to follow.
What's your must – have – in – stock guilty pleasure while you self-isolate?
Nick: I think I'm safe letting you know that I have a secret stash of chocolate Easter eggs – by now my wife has probably found the co-op receipt so I'm busted anyway…
Leo: I have discovered home-made Focaccia bread and every time I make some, we kid ourselves it will last the week and it only lasts the rest of the day!! I am going to come out of isolation significantly heavier than when I went in at this rate!!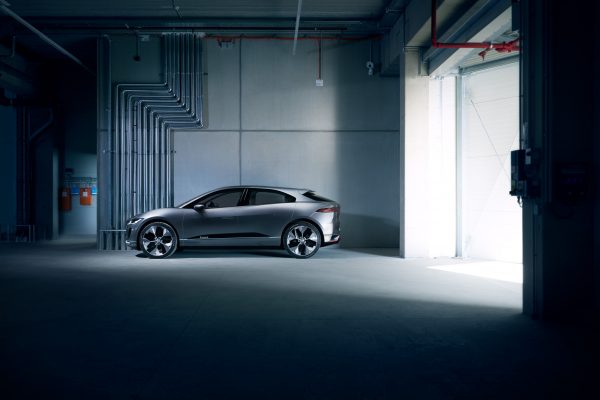 What are you entertaining yourself with?
Nick: I look after the 'dogs' of Slay Duggee – a heavy metal band for kids. We play 'My First Metal Gig' concerts to give kids their first experience of live heavy metal music.
Slay Duggee first formed in January 2018 to release a heavy metal version of the 'Stick Song' from 'The Stick Badge' episode of Hey Duggee. Our version was released within 48 hours of the original being broadcast and was featured on UK radio shortly afterwards. DJ Steve Lamacq, of BBC 6 Music, has described Slay Dugee as "the Lords of Toddler Metal." In Aug last year, our first live gig 'My First Metal Gig' at Craufurd Arms, Milton Keynes sold out within 2 hours! The current shut-down hasn't prevented us recording new music, in fact we recently completed a cover of Elton John's classic 'I'm Still Standing', as a quarantine anthem for all kids having to stay safe at home, which we shot using the webinar platform 'Zoom'. I've got my electric drum kit at home, and the other members have in-home studios. We can self-isolate and still jam!
Leo: I am a research man and by that, I mean that I can spend hours doing the most random topic searches and research. From how to generate electricity from rain gutter to create to make bao buns from scratch. And, true story, I found a youtube video of a guy that recycles things from old computers to make new stuff, so I spent 3 hours watching the demo and the rest of the day up in the attic going through my old computer parts to find bits to recycle.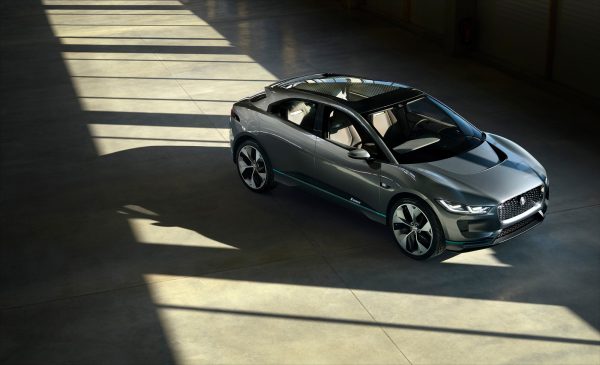 What's next in 2020 for you?
Nick: Well with my work and Slay Dugee on my agenda, I'm as busy now as ever, luckily, but I can't wait to get back out on the road with the 'dogs' and give kids the chance to release all that pent up energy in a monster Slay Duggee concert!
Leo: Who knows? I bloody hope there is a sunny beach and Aperol Spritz in the near future?!!
Mates – many sincere thanks for the chats here today. I wish you all the very best with all your plans. I look forward to being able to catch up with you both, in person, before too long. Nick – I hope you and the 'Dogs' get 'Let Out' very, very soon as I know there's going to be lots of kiddos (and parents!!!) desperate for some mosh-pit style stress relief!! And Leo – save me some of that Focaccia okay?? – Nigel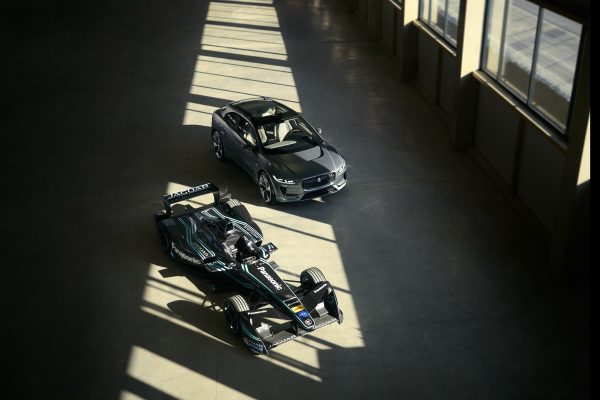 Join me on Facebook and Instagram for updates & more behind the scenes.
Feel free to share on the social media icons below – thanks!