Nigel Harniman – Career Insight – Dec 20th, 2019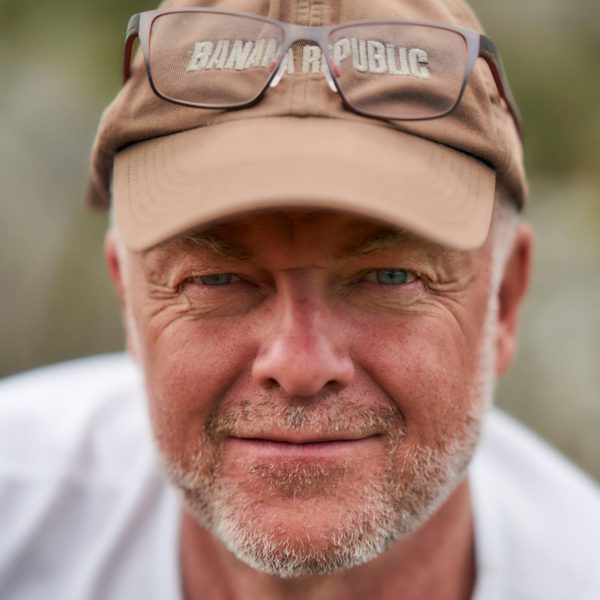 As a nice round off to the year I was asked about some of my career highlights in order to feature on the CreativesGo website. CreativesGo specialize in a real-world view of careers around cameras with insight from industry experts, aimed at photographers, filmmakers and creatives. For those of you who haven't had the chance to see it – please keep reading!
Happy Days – Nigel.
Introduction
As is so often the case, passion for something other than photography drives creative people towards a visual medium to give themselves a way of expressing their deep interest for their subject. Nigel's introduction to photography is a perfect example of this as his first love was for motorbikes with the introduction of the visual medium sealing the path towards a creative career. Here Nigel tells us how a passion for all things motor-driven has led to his life-long career working with some of the World's leading car and motorcycle brands.
What sparked your interest in photography?
As a distraction from my motorbike passion, my parents gave me a camera for my 15th birthday, the thought process being you cannot crash and burn on a camera! Sheet metal, engines and my camera continued to intrigue me, so it seemed intuitive to do something I understood inside and out.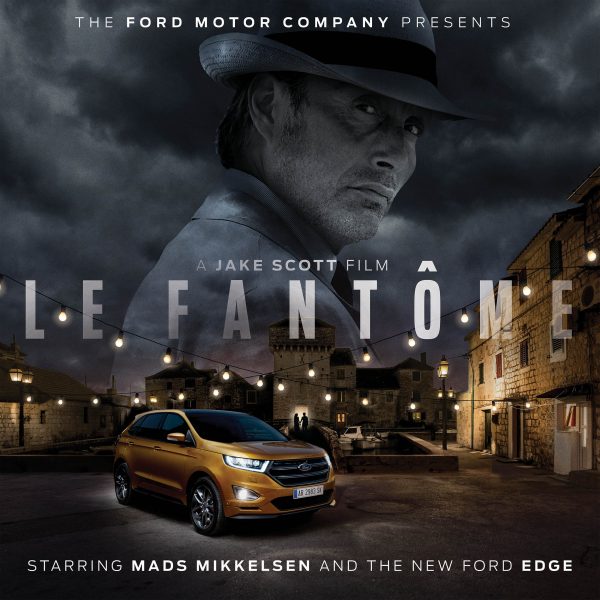 Do you have a formal visual media education?
I attended the Plymouth College of Art & Design, (I won't say how long ago!) where I studied Photography. But story telling is my passion, imagery is the medium. Although it has been a little while since I went to college, this industry offers its own opportunities to grow and learn and now I offer a full production service, underwritten by passion, commitment and enthusiasm to deliver the best creative. In the modern world, terms like advertising and stills are of a past era, we now need to be multidisciplinary creators of content for our clients, due to the demand of social media consumption.
How did you land your first paid work?
I assisted top advertising photographers like Jake Wallis, Chris Simpson and various Magnum Photographers following leaving PCAD, travelling all over the world on major shoots.
My first advertising commission was in the early '90's for Ford when Y&R held the account, working with Creatives Sam Hurford and Dave Henderson (now head of London agency Atomic) shooting several Galaxy press-ad campaigns in India, USA and Europe. Great shoots with some amazing teams of people, all analogue, shot on 5" x 4" film! Bizarrely, I am shooting on location currently for Ford with their agency GTB in London, so still working with a great client many years later!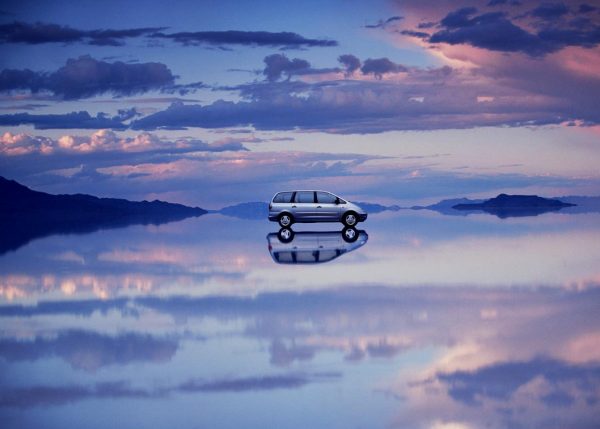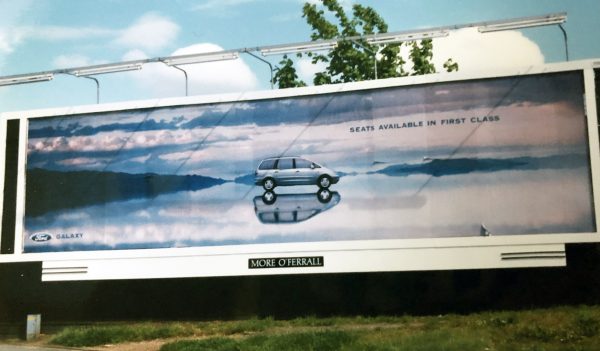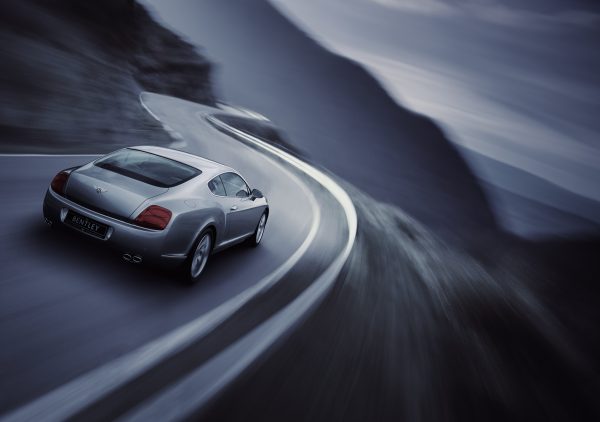 Have you always freelanced? Tell us about your career journey.
I have been freelance since day one and have shot globally for most automotive brands, from Rolls Royce to Renault, Bentley to Buick, Cadillac to Kia to name but a few. More recently, clients have been requesting more lifestyle and motion. Good examples of this are the launches of the Royal Enfield Pegasus with hero bike and lifestyle shots, a brand film, backstory film and social film edits – also the Triumph Speed Twin, which was nominated for Direction in Best Creative Film at the 2019 International Motor Film Awards.To see the Triumph Speed Triple film: www.behance.net/gallery
You specialise in cars and bikes, why do you do that?
Automotive is my main passion, in fact anything with an engine, having been around cars since a very early age. Meeting creative directors, art directors and automotive designers and being able to get inside their heads creatively, has always intrigued me. Basically, I'm an image-obsessed petrol head!
How did you break in to this niche market?
I started shooting fashion and lifestyle but with a personal background of cars and motorcycles. I just seemed to gravitate towards automotive photography and once it started rolling was asked to do more & more car work. I'm always looking for something new. In the '90's I was one of a handful of photographers who had their own rig, so it was all about rig photography & we travelled globally specialising in rig images alongside conventional static stills for clients such as Cadillac, GMC, Volvo, Subaru etc. I was an 'early adopter' of CGI. We produced the first press ad campaign by Ford USA using CGI in 2006 for Team Detroit in the US, alongside Digital Domain who produced the TVC.
More recently, we have had fun with drone photography and motion work alongside stills. Luerzers Archive recently selected one of our Rolls-Royce aerial drone images shot in Croatia for inclusion in 200 Best Ad Photographers Worldwide 2020 which was quite cool. It's also nominated in the BPA 2020, so watch this space!?
To see the images on the Luerzers Archive site: www.luerzersarchive.com/en/magazine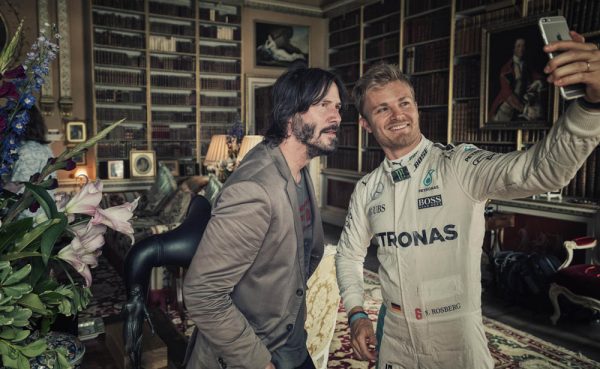 What do you love about the job?
In essence, I love the challenge of brand building for my clients: brain-storming ideas, filming and shooting them. This is mainly more often than not content-based/rich media and traditional billboard or print campaigns. I work quickly to create an understanding of the manufacturer's creative team's premise and aspirations for the brand. This builds trust, allowing the magic to unfold! The visual aesthetic is the most important, but I never turn down an opportunity for a test drive especially if it's is something very special! I am fortunate to meet and shoot some inspiring and interesting people too from WW2 Parachute Regiment veteran Fred Glover to movie legends Mads Mikkelsen & Keanu Reeves and racing drivers Nico Rosberg, Ken Block, Damon Hill, Sir Stirling Moss and many others.
What do you dislike?
I'm not a huge fan of using CG to create the cars or motorcycles for a campaign, for the obvious reason that it means I don't get to be around the actual vehicle! For someone like me, that's the downside to a strictly CGI project but I'm proud that when I do have a job like that the in-depth knowledge I have from working with so many automotive designers and my CG studio Air-CGI means that we can create a car virtually and hopefully no one will ever know! It's also an easier task just shooting backplates and domes with or without donor cars. However, CG if used well can really enhance the creativity in a project, enabling a representation of something that doesn't exist in the real world. A great example of this is the Mars & Snickers press campaigns we worked on with AMVBBDO, one of which went on to win a Campaign Photo Award.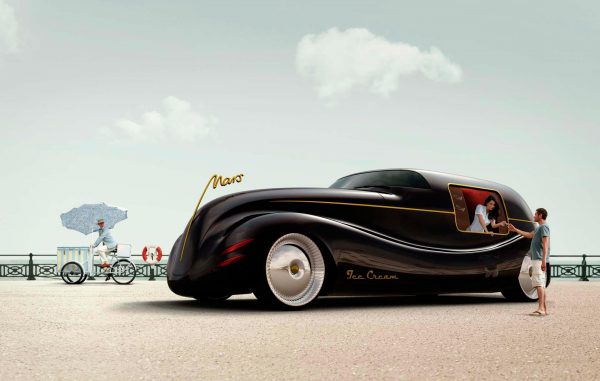 Why did you decide to get in to video?
In my industry professionals now need to be multi-disciplinary creators of content for our clients and more and more recently clients have been requesting lifestyle and motion imagery. Good examples of this are the brand and backstory film for the Royal Enfield KX Concept, again shot alongside stills and with social edits. My clients trust me and my team to listen, create and deliver in the formats they choose to highlight their product and the only expectation we have of them is to trust. We can make the rest happen for them. The format may have changed , adding motion to stills, but seeing the inspiration in my mind's eye hasn't and being able to convert that onto the new digital platforms truly excites me. Nigel's blog about the Royal Enfield is here: blog.harniman.com/royal-enfield-kx-cad-to-concept/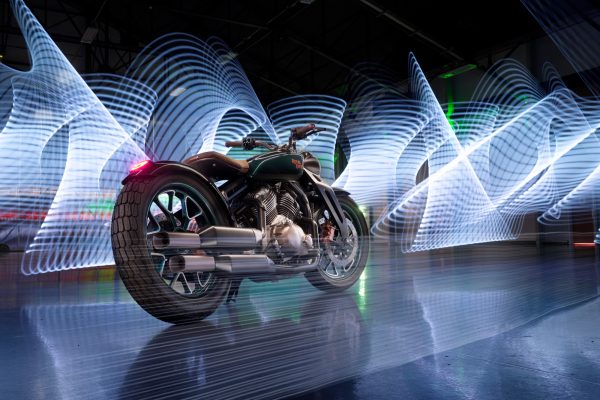 What are the challenges for the photographer wanting to shoot commercial video of cars and bikes?
Short deadlines and now a lot more technology involved in the process. I have to produce a large quantity of high-quality images and film, edit, retouch and then often re-edit in a shorter and shorter space of time. It's not a problem when you have a real passion for it and a great team to assist!
What advice would you give to someone wanting to break in to automotive photography or filmmaking?
Be authentic, only shoot what you can make a real connection with and avoid the race to the bottom based only on price. Do not be a prostitute to the business.
What was the best professional advice you were ever given?
I assisted London photographer Howard Grey who had a studio in Knightsbridge and his advice which always stayed with me was "Don't do tests: convince someone to give you the job to try out new ideas & processes!"
Published online December 2019 – http://creativesgo.com/nigel_harniman_photographer_interview_photography_careers.html
Join me on Facebook and Instagram for updates & more behind the scenes.
Feel free to share on the social media icons below – thanks!