Backbone of Britain – Ford
Believe it or not, this time last year I wasn't in my pyjamas writing a blog, lukewarm tea by my side and reruns of Bake Off droning on the tele in the background whilst simultaneously staring into the impending abyss of another lockdown and the reality of life under Tier 4 restrictions… I was out in the field, shooting a project that at the time I couldn't of guessed would have such meaning and resonance a year on, in addition to that which it had at the time of its conception and release. Ford: Backbone of Britain.
This shoot felt like a celebration of the unsung heroes who keep things ticking over, something we all understand and appreciate so much more these days because of the situation we currently find ourselves in. This was about the ones who are ever present and straddle a paradoxical balance of being visible and invisible all at once – always there when we need them, but seemingly part of the furniture, supporting you like a good solid chair you've had for years does.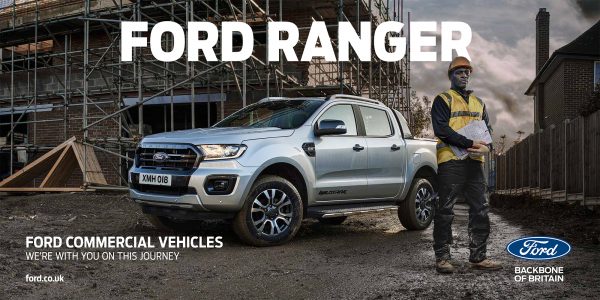 This was an opportunity to transcend that. We wanted to give silent strength a voice, to give it some volume, heroing our subjects front and centre in a way that does visual justice to their daily contributions and work. The Ford vehicles are then backgrounded to subtly further the idea of them supporting the subject and image, like a backbone should! Locations are patriotically prominent in frame to show a respect and admiration for British scenes. Strong colour, vivid light and cinematic composition even gives things a very subtle high-definition Marvel Universe tinge, accenting this quality of everyday heroism – we had Transits rather than Transformers though!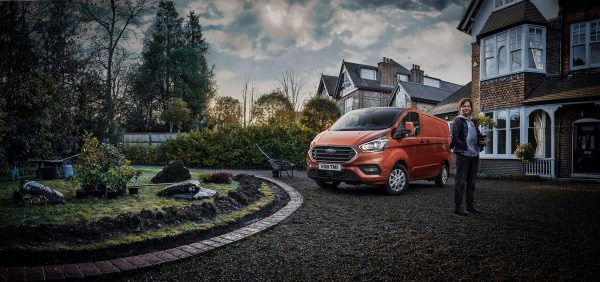 With platforms like Instagram, Tiktok, Instatok, Tikstagram (those last two don't exist, but it's only a matter of time!) and any Tom, Dick or Harry being able to use them, this project felt refreshing in that for me it embodied classic craft photographic work and advertising, something you can't achieve as one person, in the same way that much of the success of our country and its businesses relies on a collective of minds and bodies supporting one another with a shared vision. True professionalism defined the commission and it was a great pleasure to work with this team – the backbone of our shoot!
Through the excellent creative, incredible production, combined with precise planning and logistical execution, this felt like making pictures rather than taking them – building something with dramatic purpose and relevance, like a theatrical stage play captured in one frame. There was a feeling of everyone and everything gelling and flowing, various elements coming together at just the right moment in just the right way, much like the work of our subjects has to each day.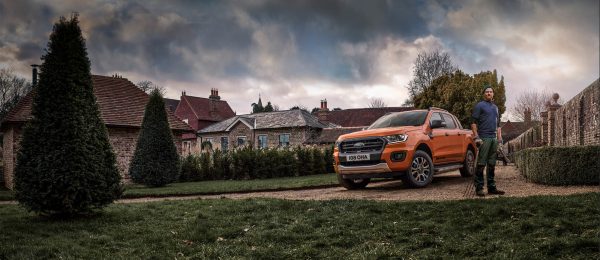 Having shot the Travel First Class campaign for Ford some years back, this felt like reigniting a fiery passion with and old flame (don't tell the missus!), reminding me and reinforcing just what I love most about photography and the industry I have the pleasure of working in, whist giving me hope for the new year to come and what new and exciting ventures it may bring.
Thanks all,
Nigel
By the way, this last shot isn't a self portrait of me dressed up at the weekend & my name isn't Shirley….. 🙂
Join me on Instagram and Facebook for updates & more behind the scenes.