With the backdrop of the Teme Valley behind me, I paired with Car Camera Rig's Justin to show how I produce the images you see advertising the fastest cars.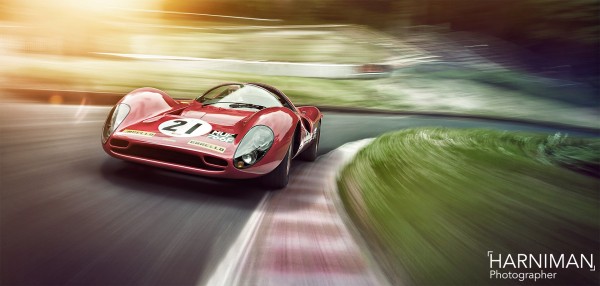 We couldn't have chosen a better location we filmed at Shelsey Walsh Hill Climb, the oldest active motorsport event in the entire world.
Although most rigs I use are bulky and need their own transport, this shorter, lighter version is ideal for quicker, more 'portable' shoots. You'll see it does the job just as well while adding extra functionality as the weight allows it to be attached with suction cups rather than bolted to the chassis!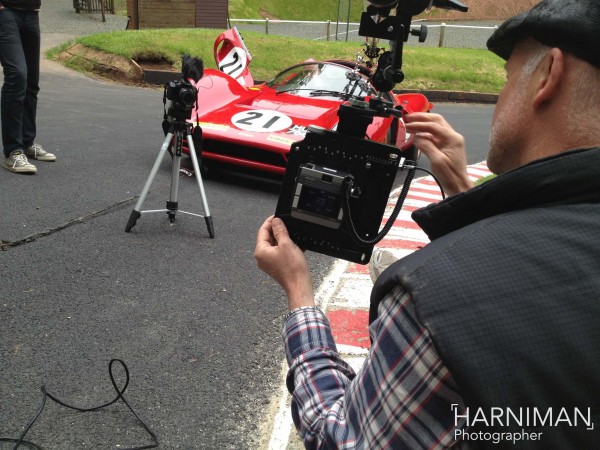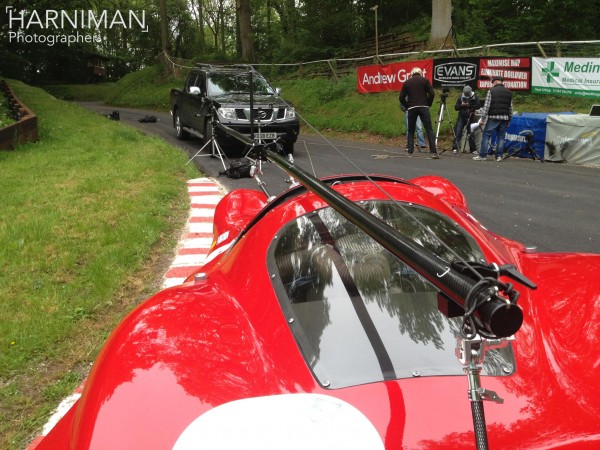 Through the video you'll recognise my equipment as an ALPA, which is fitted with a Phase One back enhancing the ability to create an image without distortion (regardless of movement) in high resolution. The front bears a Schneider lens, which you'll see is instantly recognisable, and fitted with various filters.
From the Shorter Rig to the Longer Exposure
The video gives you details of specifications, but just in case your speakers are out, remember this. The longer the exposure the better. It takes practice to make this work, and I think I've perfected it so I can shoot between 8-30 seconds which seems insane to some just starting out!
Discover how far the car travels to get the shot I want!
PS – Before / After
Push and Pull
We chose a pulley system for this frame, taking advantage of the slope of the hill climb track, then we were good to go.
See if my strategy worked and dare to try it yourself… of course if you need a short rig, get in touch with Justin at Car Camera Rig.
Or if you would like a full size rig, my under mounted rig is available for hire. ALPA Camera set up, not included :):
Original Soundtrack – Dirty Whispers by Famous Elf Records.
If you like this video, join us on Facebook.