(Throw back Thursday!)
Did you know that in ancient Greece and Rome, there was no word for "artist"? The Greek word "techne" is the closest that exists to "art" and means "mastery of any art or craft." From the Latin "tecnicus" we get the English words "technique," "technology," and "technical." From there, during the Middle Ages, the word "artista" emerged and referred to something resembling "craftsman". It just goes to show that even in ancient times there was a standard of equating art with manual labour or craft. From the start of my life as a photographer I see myself as a craftsman of my work and my work is often judged as art. I would love to spend all my time out in inspiring landscapes or rubbing shoulders with the world's rich and famous but there's no money in it. And yet, there is art in it, if I am willing and able to embrace the ancient meaning of that word. I always strive to create a balance between my commercial work and my artwork. My passion for landscapes, portraits and also for anything with an engine…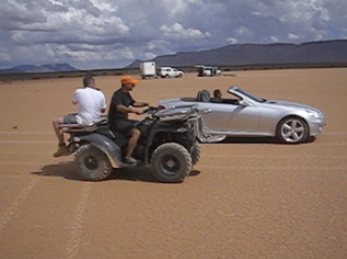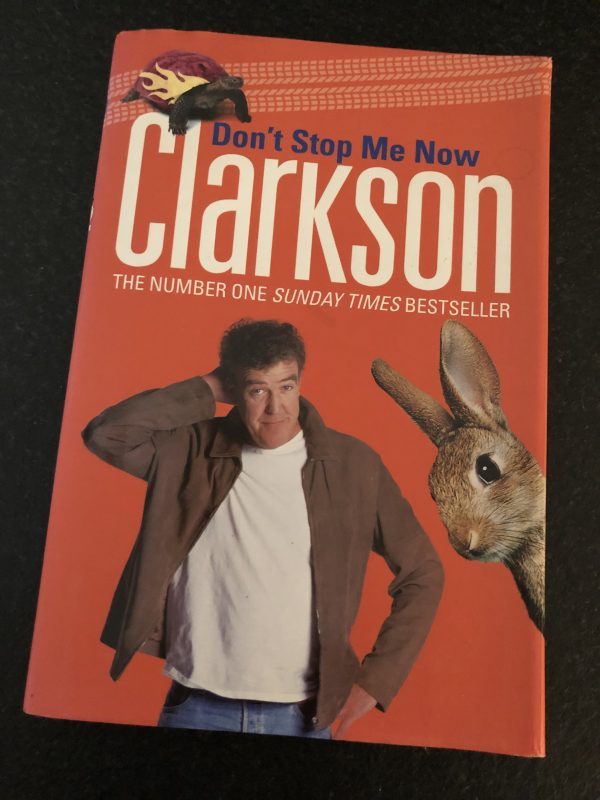 In a rare moment of relaxation, I decided to grab a book from my rapidly dust-gathering collection, which is only getting worse now thanks to Kindle. It was a copy of Jeremy Clarkson's "Don't Stop Me Now" and one of the pictures he used to demonstrate his point regarding the Mercedes Benz SLK (pg. 204-5) was a still shot that I took many moons ago in a dry lake bed in Verneukpan, South Africa, 450 miles north of Cape Town. It's the spot where Malcolm Campbell raced 'Bluebird', a car powered by a Napier-Lion aero engine, in 1929.
Image: Cover of my copy 'Don't Stop Me Now' Clarkson, Penguin 2007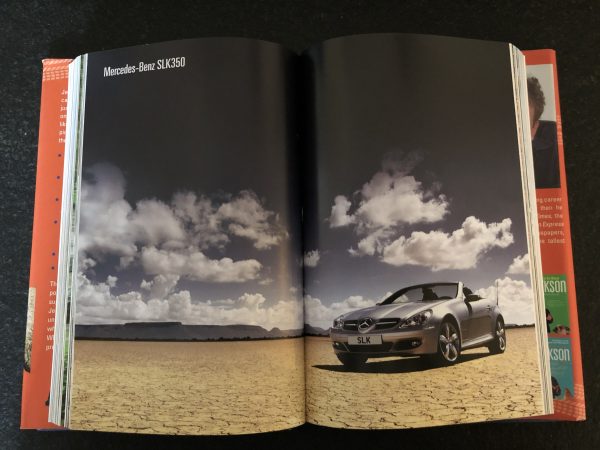 Not only did Mercedes-Benz & their agency CHJM want shots of its newest model, they also commissioned me to produce a hero landscape image to run alongside the SLK & C-Class images. They were all atmospheric shots; within the dry lakebed, surrounded by distant hills. I think the statistics said that it hadn't rained there for 4 years or something like that. It brought natural awe to the scene which produced some stunning images and, of course, resulted in the cutting-edge television commercial produced by agency Campbell Doyle Dye, London.
"SLIPPERY WHEN WET"
All the cast and crew were being 'housed' in a series of canvas tents right on the lakebed in a set up reminiscent of the M.A.S.H. TV series. One-man sleeping tents, a big 'mess hall' style tent for grub and no other amenities for miles. It was a lovely set up in dry weather which, again, we had no reason not to expect…however, Mother Nature had other ideas.
Our first night after the day's shoot, we all retired to our exclusive bunks for some shut eye. That's when the heavens opened. It may well be where the inspiration for the television commercial actually took shape because lying there under a thin canvas it was easy to believe that two cloud-gods were going at it hammer and tongs above us! There was epic thunder, a spectacular lightning show and …the rain….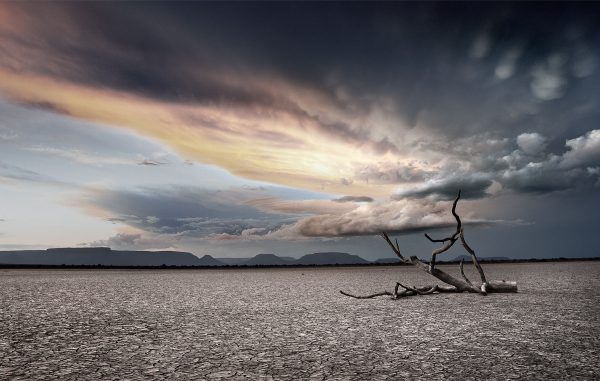 At some point I could hear the car transport crew shouting that they'd need to move the prized Mercedes to higher ground, which they managed at around 3am! Finally, when first light illuminated our sleep-deprived eyelids, we all gingerly braved the outside and ended up looking straight up at the sky! The dry lakebed had transformed into a giant slurry filled pit that was as slippery as an ice rink.
Fortunately, we were only awash temporarily as, even a monumental monsoon like that one, wasn't enough to make a dent in such an arid landscape, and by mid-morning the desert conditions had returned.
"LIVING ON A PRAYER"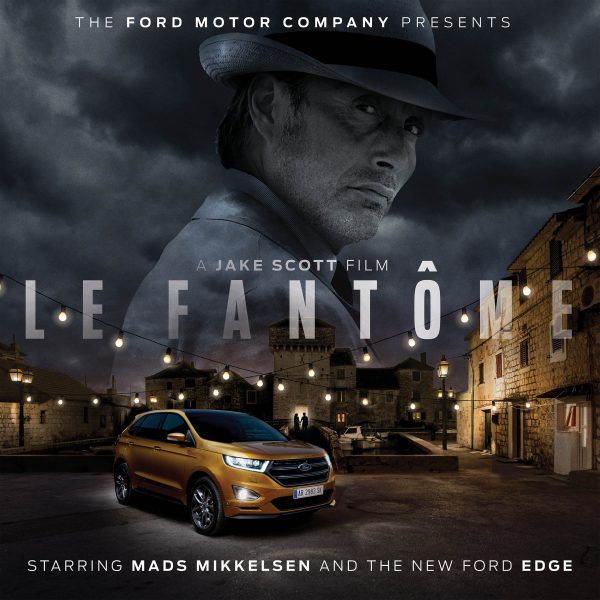 Being a 'techne', 'artista' or craftsman, in any industry, means you must find work in order to build and perfect your craft. However, in the meeting I had with agency ECD Bryn Attewell who had written a genre-bending, 8-minute, commercial-movie starring the new Ford Edge, Mads Mikkelsen and Barbara Steel entitled 'Le Fantome' I hadn't got any of my craft with me to show him!
I was in Los Angeles and my agent arranged for a meeting, but the trouble was I had no portfolio with me, so was faced with having to go into what amounted to a job interview without my C.V.! Luckily, as I am never backwards in coming forward – I was invited into the meeting room and with a casual handshake I said – 'Right, well we both know you're going to give me this job or I wouldn't be here, so what else shall we talk about?' and I proceeded to have a great chat with him and, subsequently, an even better time on the project, with everyone on the set! Mads was charming, debonair and delightful and I was quite star struck around the legendary Ms. Steel.
However…the Ford Edge was a bit of a diva, not going to lie… 😉
Mads Mikkelsen

Barbara Steel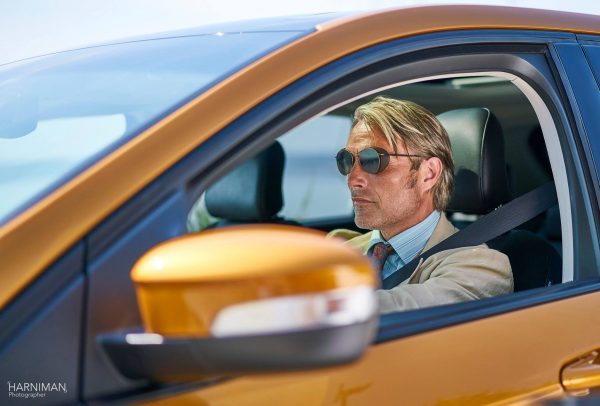 "YOU GIVE LOVE A BAD NAME"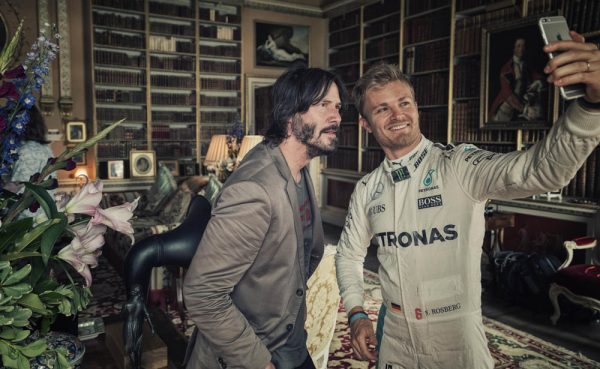 The thing that makes Goodwood's Festival of Speed so unique is the access that Joe Public can have to not only the cars, but to the drivers and celebrities that attend. There are numerous opportunities to have a chat and grab a pic, as I did, whilst in the Duke of Richmond's library with Hollywood celebrity Keanu Reeves and racing legends Ken Block and Nico Rosberg. They were invited for lunch with DoR, but …what kind of lunch guest doesn't know you're supposed to keep your racing boots off the antique furniture! Honestly…!
The guys didn't mind me getting some pretty candid shots of them as Ken joked with DoR that the book he was holding was older than his country and Nico & Keanu capitalised on their new bro-mance and grabbed a quick selfie together!
Ken Block

Ken Block & DoR
"LET IT ROCK"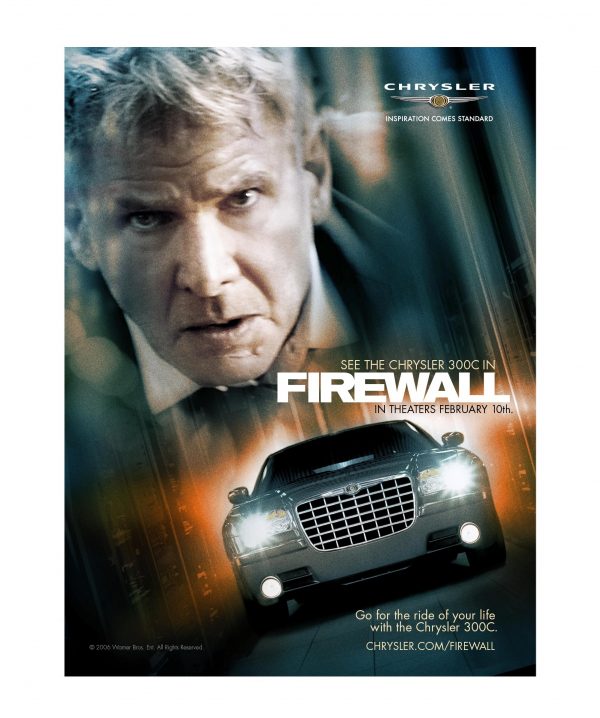 In my industry professionals now need to be multi-disciplinary creators of content for our clients and, more and more recently, clients have been requesting bespoke lifestyle and motion imagery. My clients trust me and my team to listen, create and deliver in the formats they choose to highlight their product and the only expectation I have of them is to trust me. I can make the rest happen for them. The format and "techne" or technology may have changed, adding motion to stills, but seeing the inspiration in my mind's eye hasn't, and being able to convert or craft that onto the new digital platforms truly excites me. – Nigel Harniman "Artista"! 😊
Join me on Facebook and Instagram for updates & more behind the scenes.
Feel free to share on the social media icons below – thanks!