This week is Valentine's or, as fellow car nut Jay Leno, likes to call it "Extortion Day" so I am going to write my Valentine's Theme Blog this year about my true love…my motors…
My First…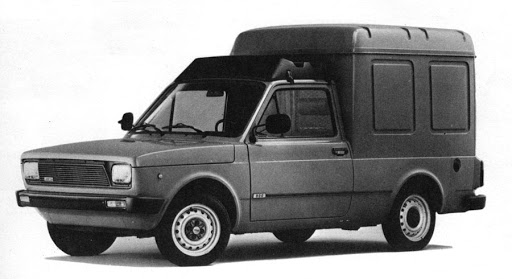 My First Car…
It's said that you never forget your first, and this one was hot red too, a 1980's W Reg Fiat Fiorino Van. I was 18 and it was a hand-me-down, I prefer to call it 'pre-loved'. I have never forgotten wheeling around the streets of my youth in this shaggin' wagon. Purchased originally by my Dad for transporting car parts around, once I inherited it, the parts were more needed on the vehicle, than in it!!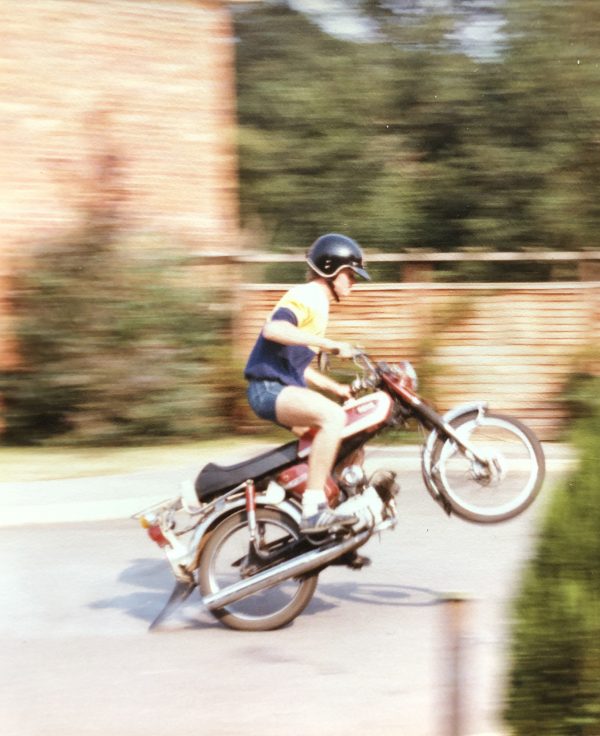 My First Motorcycle…
Spent a lot of time vertical on this one…yes, re-read that. Apparently, my significant other was warned that I was a bit of a speed-fiend and she was a little wary about climbing on the back with me. Turns out she should have heeded the warnings as the next time we met up I had wheelied my brand spanking new Honda VFR 750 at speed, up the local high street and over the brick wall at the end, so I was looking a little worse for wear.
Oh!… to be 18 again…now just getting up in the mornings produces the same effect….
The Oldest…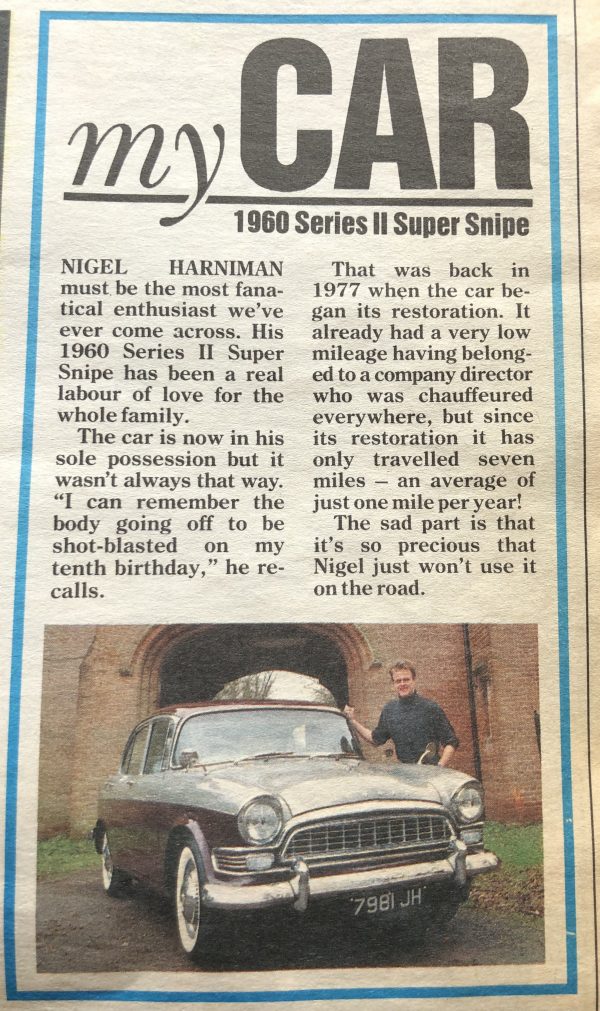 My spectacular 1960 Series II Humber Super Snipe is the oldest car we've ever owned. Again, another pre-loved family gem. We spent evenings & weekends, even 'holidays' finding parts and then painstakingly replacing them. So much so I was featured in a few magazine articles at the time. As with all 'antiques' however, it wasn't a car we ever drove simply because of its age, and rarity – I couldn't afford to get one small chip or dent on it, as as the paint was a specially created one-off reproduction done just for us and parts were becoming increasingly impossible to find. Just recently I came across some rare Humber memorabilia from 'the great restoration' and I donated it to the Post Vintage Humber Car Club for their annals.
The One That Got Away…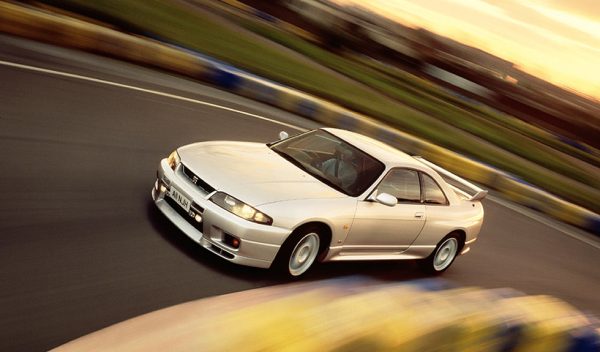 I think this would be the one I have to say I most regret letting go, the Nissan GTR R-33 V-Spec, seen above in a developmental rig image which I shot in around 1995 with my newly built carbon fibre rig. However, sometimes this little minx got away from me and it wasn't entirely voluntary. Living in a big city has its ups and downs but living in a big city with a Japanese Super Car of the time proved quite a challenge, as was brought home to me one night in the wee smalls. I was woken by the sound of someone banging on the solid wood front door. Having the sense that this was more than just a drunken mistake I peeked out the window and witnessed four gentlemen dressed in black attempting to gain access by attacking my front door.
Thankfully the sturdy Victorian door held out against their efforts and they left, followed shortly by the arrival of the Bill. The officer on duty warned me that what I'd experienced may only be a first attempt by the pernicious gang and that for the sake of myself and my family I should leave the keys to my prize motor out on the hall table for easy access in case the brazen thieves managed to make it that far then they could take the keys and go without troubling me for them.

With that cheering thought, I retired again and sure enough, not long afterwards, the not so little scamps were back, probably aided by some Bolivian marching powder this time donning gloves & balaclavas and in another stolen vehicle… a 1990's Toyota Celica.  They had also found some implements with which they resumed their assault on my front door and, much more quickly, they were inside my house.
With my other half upstairs and on the phone, again, to the local constabulary, I voiced my disapproval of their uninvited presence in my abode but couldn't seem to make the ring-leader understand that everything of value to them was placed on the hall table, and that he was to simply help himself and get-lost, leaving us in peace.

Why this took so long to communicate, I don't know – several factors were probably involved and there was A LOT of swearing, which may have made things a tad unclear. So – finally, there went my little beauty although, helpfully, the Neanderthals left me the vehicle they'd arrived at my house in abandoned in the street with the engine still running…from which the police were able to glean all sorts of interesting information and materials.
Eventually, thanks to the GPS Tracker, the GTR was located and returned to me, although I have to say not in the same condition as when it left…they didn't even bother to wax it. Philistines.
Most fun…!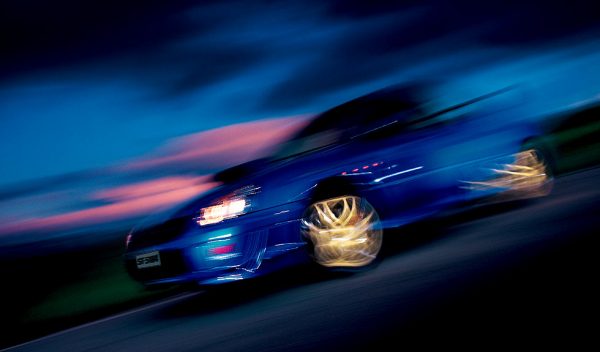 The best pedal-to-the-metal, Harni-Man-Of-Action, ride has to be the Subaru Impreza STi WRX. What is so fun about it? Basically – that SOUND! There was no getting away from the fact that I was firing it up (usually first thing in the morning to drive cross country for a breakfast club or hillclimb) so I have to apologise to my neighbours over the years whom I woke up with 460 bhp worth of noise!
The One I'd Leave My Car For…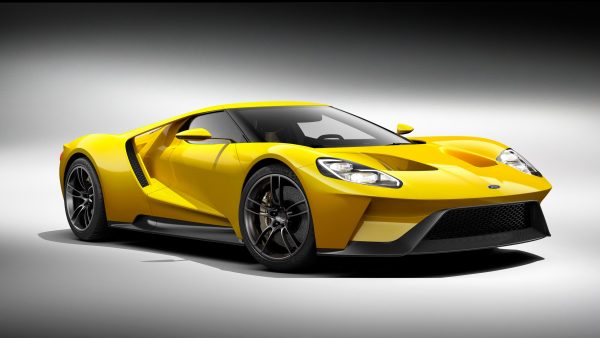 So – what would I consider cheating on my current car with? Well, one of these would be hard to say no to. The Ford GT, unique, larger-than-life, a legend in its own right with a foreboding, left hand drive only, 647 HP, V6 adapted F-150 pick up truck engine – yes, I think I could do some damage here. Maybe not as slick as some other supercars but I'm not interested in how many gadgets you can fit in it; I really just want to experience the ride.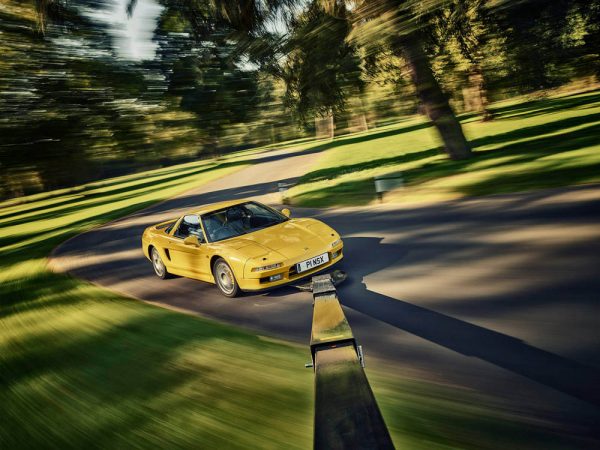 Well, there you have it – my ode to my greatest loves. But in the spirit of this time of year I will also say that I do love and appreciate my long-suffering wife… 'cause she's almost exactly like me and I'm the best. Only joking…it's great being married – finally found the one person I want to annoy for the rest of my life and, again, I'm the best. 😉 Happy V-days – Nigel
Other Past Loves…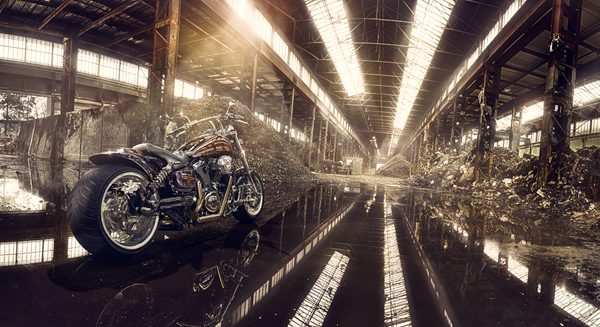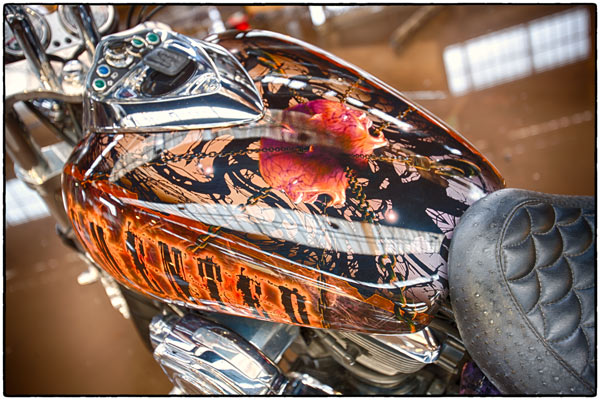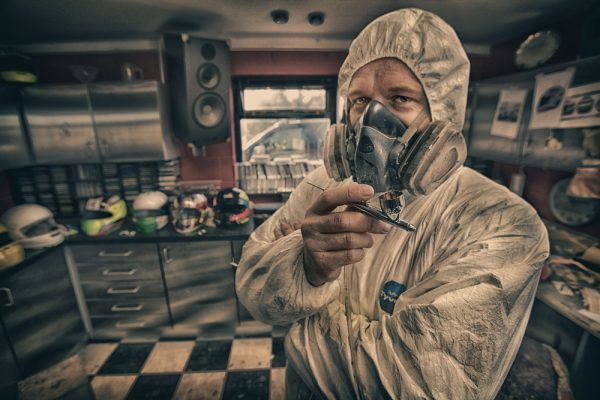 Custom Harley Soft-tail @ J11 studios

one of the Honda VFRs
Join me on Facebook and Instagram for updates & more behind the scenes.
Feel free to share on the social media icons below – thanks!