Since the nineties I've been championing the rig as it's been the perfect accessory for creating the motion shots I want. As you probably know it takes away all human error by steadying the camera, moving ever so slowly, so the full glory of the car is captured, while the scenery blurs the way it should.
In my opinion it is the best piece of kit for mirroring a car at high speed as frames of up to 30 seconds ensure that the essence of urgency is always present in the background while the car looks incredible to the naked eye.
Not to be Taken Lightly
Some people and passers-by do see it as just an extendable stick and it's easy to see why but the 25 foot pole is capable of securing thousands of pounds worth of equipment, so it's not a tool to be taken lightly – literally.
Seriously, you can't take it anywhere without a van, trailer or pretty sturdy roof rack as its heavy, it's bulky and it's long so it was a welcome alternative when Car Camera Rig asked me to try out their new lightweight version that would fit in the boot of a small car!
These shorter, lighter rigs are still made using carbon fibre and they promised to be just as sturdy, which eased my mind as I didn't fancy losing my Hasselblad when trialling a different rig!
They come fitted with suction cups so you can place the rig wherever you want, this makes them more adjustable, more quickly than the long rig enabling you to capture the car at an angle you can't quite reach because the fixings have to be placed in a single point.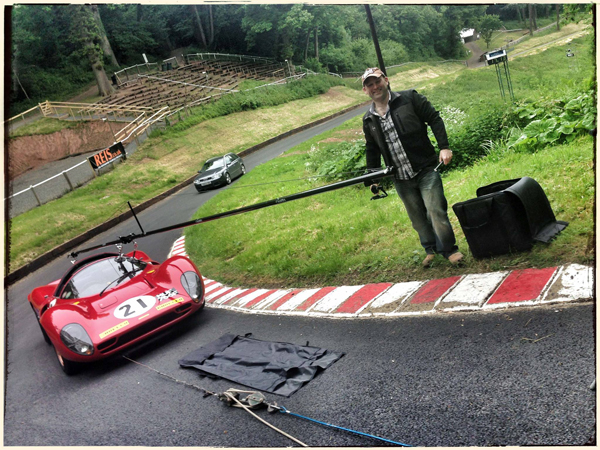 We didn't use this method for our test in our video, but Car Camera Rig can also be attached to windscreens and bonnets. Although the rig means there's no need to even start the car's engine I did wonder what we could capture if we went once round the race track with the rig attached.
I won't be saying goodbye to my trusted big rig anytime soon but it's nice to know I can take this one with me wherever I go. Being so flexible and light, who knows I might give it a whirl for shooting bikes. I'll have to see how it goes.
See for Yourself
For now, check out the video and see how we used it on the day along with the images that were produced, can you tell the difference and does size really matter? 😉
There is also an automotive rig tutorial coming up soon for the following image: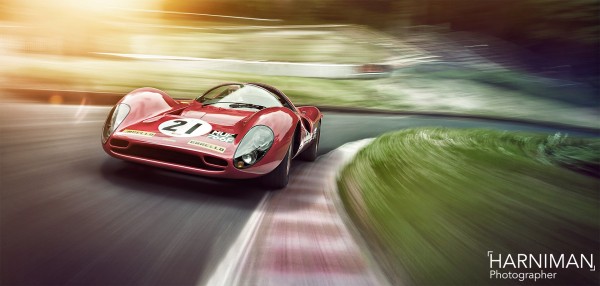 Time Lapse from the Rig Test:
Making Of Video for Rig Test 01:
Making of Rig Test 02: