12 Days of Christmas 'Happy Harniman' Giveaway Continued:
First of all have you been over to my Instagram account and given me a shout out so you can win your choice of a limited edition, (580mm x 400mm) autographed print from my online image gallery? No? Well what are you waiting for! Zip on over on my Instagram  account @harnimanphoto RIGHT NOW, tag a friend, relation and/or colleague on any of the "2019 12 Days of Christmas" images you find there and you and your friend(s) (yes – the more the merrier!!) are entered to be one of the lucky winners we pick in live drawings coming at'cha Sunday December 15th and Sunday December 22nd!! Six lucky winners altogether, the more you tag the more chance you have to win – now what's more festive than that?! – Nigel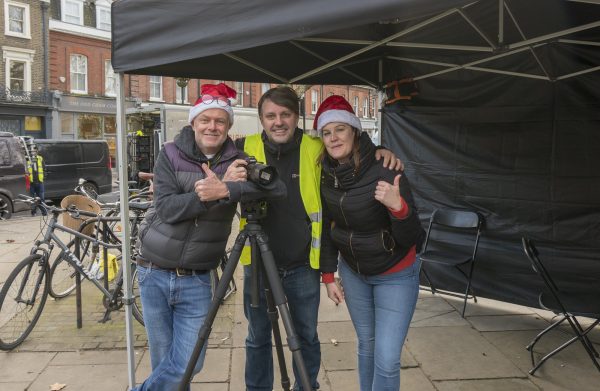 Nigel's Top 10 Stocking Stuffers
It's Christmas everyone! And this week I've been racking my noggin for an exciting… okay… interesting… okay… maybe just not put my readers to sleep blog for this week and then it came to me. Well, one of my daughters did actually, and her whining…I mean question (sorry darling). 'What would I most like to see bulging out of my Crimble Sox on Christmas morning this year?" prompted me to write the answer. I'm told this blog will be especially helpful to my long-suffering friends & family, as they seem to think I'm difficult to buy for…? "Me?! Really?!?" I protest. "But you always get yourself all the cool stuff before we get the chance to!" they exclaim, pathetically. "Nonsense". (Okay…maybe not totally) …but I got to thinking that this might not just be a problem in the Harniman household – so I have decided to bring you the "Harniman Happy Holi-days Top 10 guaranteed-to-delight-the-most-avid –and/or-hard-to-please shutterbug in your life" gift/wish list. Now, I decided to give this process a little order, so my choices are ranked for you from the more modest budget to the "omg – damn the cost I just have to have it" budget. Shop around and go to town my friends (and family 😉) – Nigel
Joby Gorilla Pod – Amazon £35 – a neat little tripod device for your cell phone, as I'm always saying, the best camera is the one you have with you and these days, it's most often your mobile. This gadget can be set up on unstable surfaces, wrapped around poles or trees and also makes a handy selfie-stick.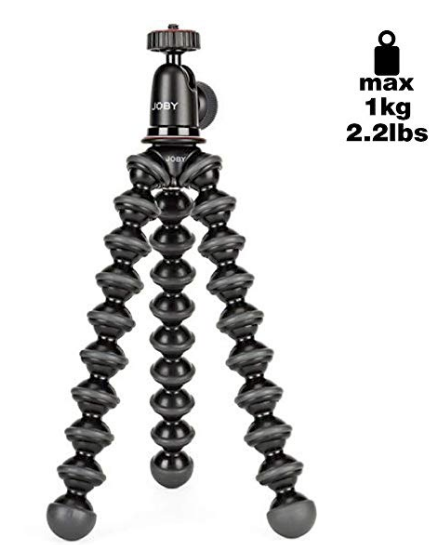 Lumecube Lighting Kit – Amazon £65 – another neat little mobile accessory, small yes, but the cube can produce 1500 lumens of light making it ideal for low-light situations and perfect for those Christmas Party snaps…which may or may not be a good thing.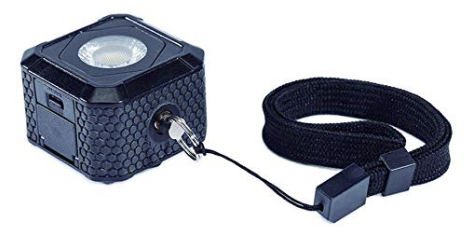 Manfrotto 190X Pro 4 Tripod Amazon £159 – The 190XPROB is an excellent choice for a small tripod as it's small and portable (approximately 22.5" (57cm) closed) and weighing only 4 pounds (1.8kg), however it will support camera bodies with long telephoto lenses that weigh as much as 11 lbs (5 kgs) as long as you've got the compatible tripod head. It certainly beats shouting at Stuart to 'hold it steady'…right Stu?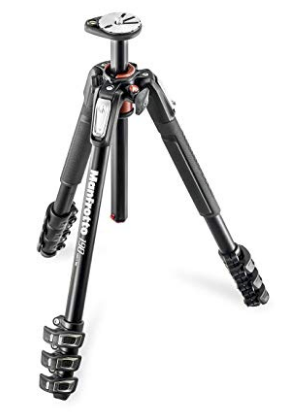 Wandrd Duo Camera Bag – £197.12 – eliminates having to fumble around in a backpack that is just one big void, or having to completely de-construct your regular carry-case just to grab the piece of kit you wanted. I like the features built into this – obviously it's not for an entire professional shoot kit – but there's an expandable water bottle or caffeinated beverage pocket and two grab handles as well as this pack's most unique feature which is the Infinite Zip System – 4 individual zip sliders that create a near full circumference zip track around pack. This allows three ways to open and access the Duo, from above, from the sides or open flat (clamshell) without dumping expensive kit all over the floor. Happy Days.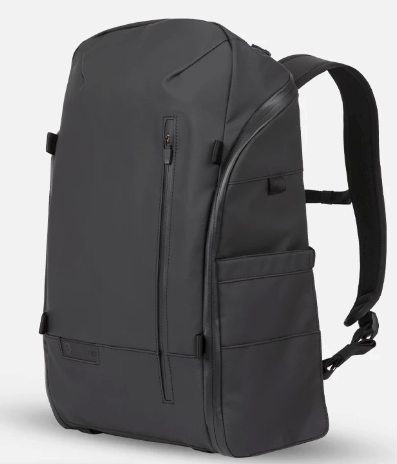 DJI OSMO Pocket action camera – Amazon £259 – For those who prefer action shots these next 2 gadgets are for you. The Osmo Pocket is the easiest way to record stabilized 4K video and smooth moving time-lapses without having to carry around a full-sized DSLR gimbal and bulky camera gear. It's not as durable as the Go Pro but it's a handheld camera stabilizer for the mainstream, and that means no more shaky video and it also won't hog the use of your smartphone either.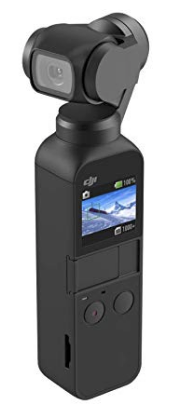 Go Pro Hero 8 Black Amazon £353 – expanded image stabilization across all shooting modes and frame rates and new capture presets that allow you to customize shooting profiles and quickly swap between them highlights The Go Pro as the must-have for portable action camera accessories and I just want the newest one.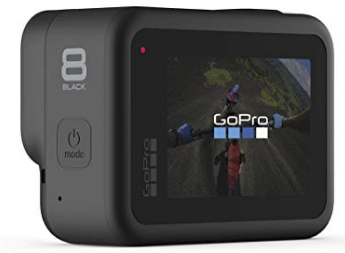 DJI Mavic Mini, Ultralight and Portable Drone – Amazon £370 – Love my drones!! It's the coolest part of a remote-control toy but with a camera so you can get to the most unique vantage points – my trip to Game of Thrones territory in Croatia and subsequent award-nominated image, for example! This one is less than 250grams, so as light as your average smartphone, and doesn't require special drone licensing to use.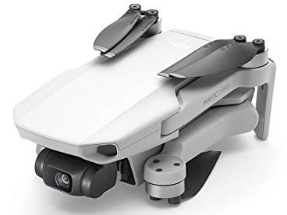 Sony Xperia 1 – Amazon £700 – got a budding cinematographer in your life? Sony promises this phone to be of particular interest then, as its specifically aimed at moviemakers, with a designated movie creation app and range of settings for optimizing viewing. You will have had to be incredibly good this year to have earned this price-tag, and those with faint-hearts may need to stop reading here….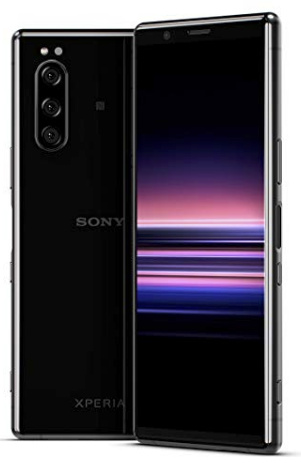 DJI Mavic 2 Zoom Drone* – Amazon £1,099 – voted best all-rounder drone. As always, see the info provided below for the latest on the drone regulations as this drone is over the 250g limit and do get the right insurance for you…

Sony A7RmkIV Camera – Amazon £3,300 – what can I say, I'm just grateful that you can't see the dribble running down my chin as I peruse this little beauty. Sigh…just…yes… you all know I love my Sony's and now I love this newer, shinier, better one.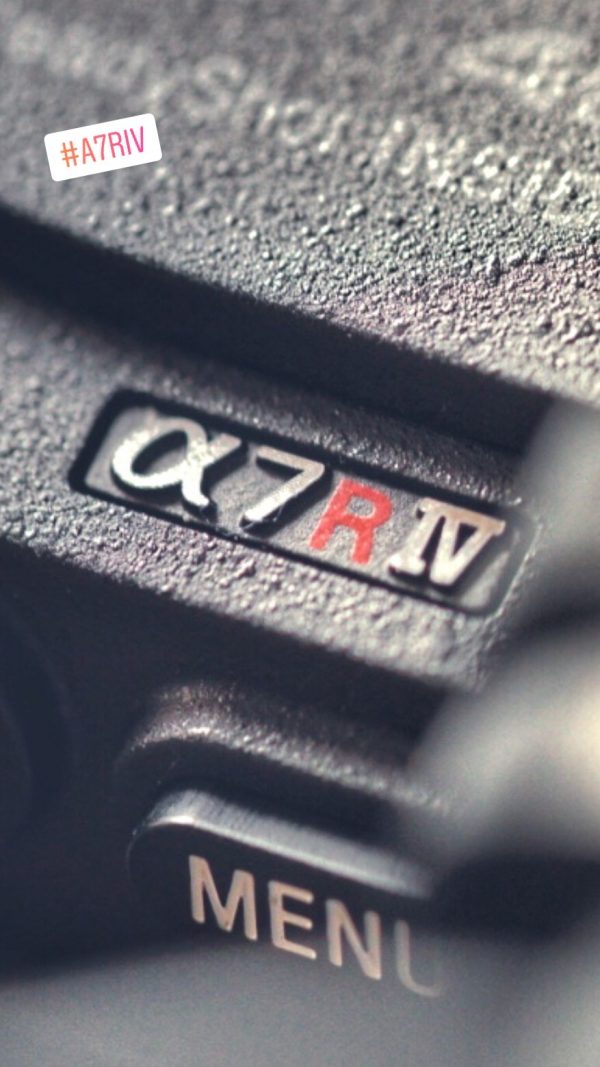 *Product prices and website references accurate at time of publishing. Blog not paid for or endorsed by any of the providers listed. The views and opinions expressed in this article are those of the author and do not necessarily reflect the official policy or position of any consumer agency listed. Any content provided by Harniman.com and/or its authors are of their opinion and are not intended to malign any religion, ethnic group, club, organization, company, individual, anyone or anything.
**Drone regulations: The UK has now joined China, the USA & Canada (among others) in requiring drone operators to register any aircraft over 250g (8.8oz) which include the two drones in this list. All drone pilots will need to cooperate with the common-sense regulations laid out in The Drone Code (UK) or the FAA website. It sounds very official, but it's easier than you'd think. Read more about the new drone rules.https://www.digitalcameraworld.com/features/drone-rules-do-you-need-to-register-your-drone-where-can-you-fly-it-legally-in-uk-usa-and-beyond)
Join me on Facebook and Instagram for updates & behind the scenes.
Feel free to share on the social media icons below – thanks!