This weekend I've been travelling in style, soaring above London in one of my favourite machines. Taking on a job shooting London's King's Cross Square I couldn't wait to hop in the helicopter and capture the Network Rail team marking 10 days to go before project completion.
Clouded in secrecy trial runs were essential as we spent a few trips working out the angles, the time and the perfect spot for photographing King's Cross Square from the air.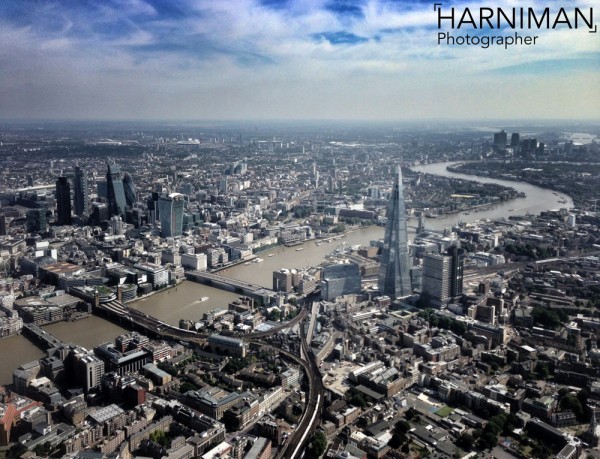 How Many Minutes Does it Take to Get to Kings Cross from Fairoaks?
With these taster sessions we found that it takes 15 minutes from the airfield near Woking to Kings Cross, a pretty speedy commute by anyone's standards!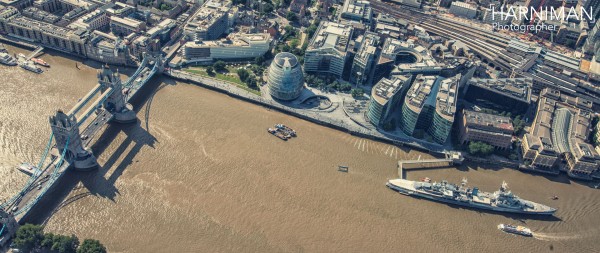 The Final Phase of the Regeneration
Whether you live in London or not, over the last few years you'll have probably travelled through King's Cross. You've been directed down prefabricated walkways with temporary walls on either side. You've seen but not paid much attention to the tarpaulin covering every inch and you've heard the diggers and cranes but put it down to London traffic.
Only the most curious would have peeked inside and only those with access to a copter would have seen the scale of the renovation.
Now the pre fab walls are nearly ready to come down and Kings Cross is ready to re-launch. As all the machines leave and go elsewhere we're left with a huge, fresh, wide open 75,000 sq ft square.
How Many People Does it Take to Make a Human Hashtag?
It's this wide open space that is featuring in my photos, as Kings Cross becomes a more spacious place and opens up to reveal its full glory again. To highlight this stunning view of the original station facade unseen for 150 years, Network Rail project managers, architects, pavers and demolition staff gathered to form the hashtag of Kings Cross Square, #KXSQ.
This is why timing was oh so important, from the ground as you made your way into work, you'd probably be a bit miffed if rail workers stood in your way. Seeing them all in haphazard queues, you'd not really notice the letters they made.
Kings Cross would grind to a halt too if we took everyone out for an hour or more if we underestimated the time it took for the copter to make it to the concourse, as an amazing 150,000 people travel through the station every day!
It's all worked out great though, a windy experience, the hashtag was formed and now #KXSQ has re-launched. From 500ft directly above the blades span as I took the pics.
If you were passing through Kings Cross on Sunday you'll have seen me way up high, probably assuming police surveillance or traffic reporting but now you know the truth.
Don't forget to include the hashtag as you share on Twitter your views of the fresh faced Kings Cross, as it took a lot of planning to shoot this human hashtag from above!
Timelapse footage of the #KXSQ being formed on the ground are courtesy of Network Rail.
Shots below are from the tower of the helicopter in action over the square, photo courtesy of Phil Adams / Network Rail.