"You can't influence the masses…"- Shake your Head, Was (not Was)

I'd never considered us as social media influencers – 'love me, love my stuff' clickbait has never been our style however, the internet defines an influencer as someone who 'has the power to affect the purchasing decisions of others because of his or her authority, knowledge, position, or relationship with his or her audience.'
So, if I could assume that title, just for one blog, it would be for this one.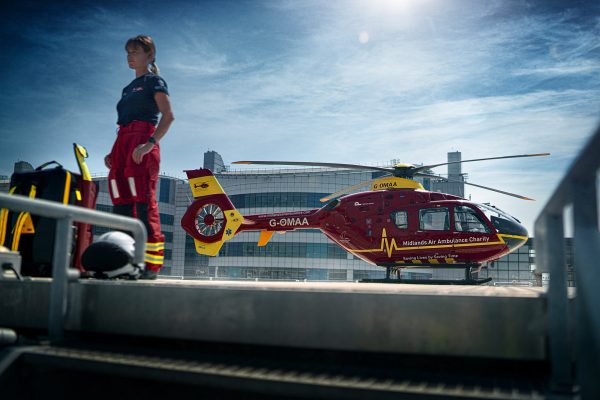 This week is #AirAmbulanceWeek. You may remember back in July we shared some images for Midlands Air Ambulance we created in 2013. In honour of this week's significance to air ambulance crews nationwide, we're sharing with you the images we were invited back to produce, last month to help to highlight their incredibly valuable work.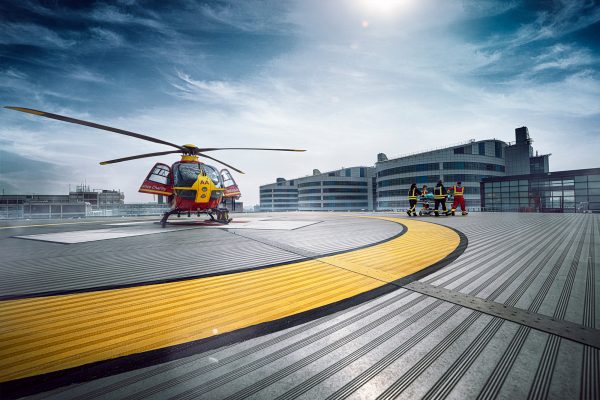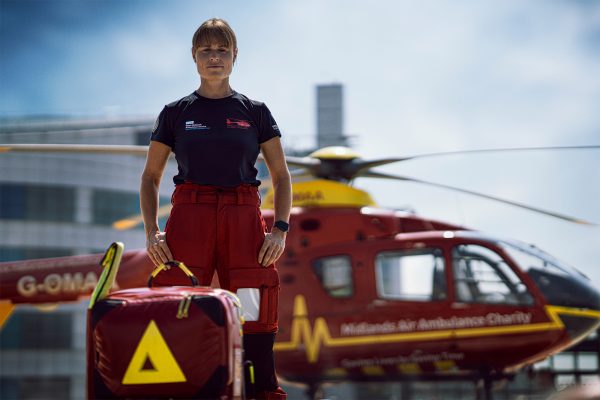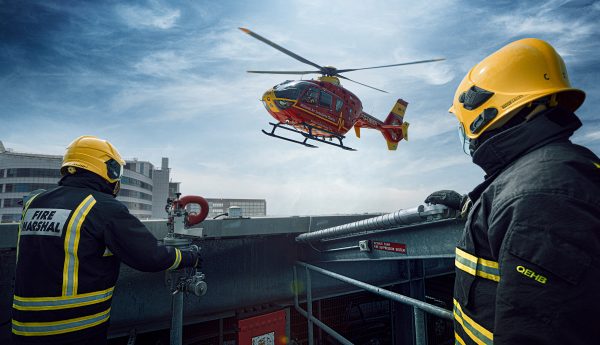 Midland Air Ambulance and their dedicated crew – consisting of 3 helicopters + rapid response vehicles (RRVs), 2 critical care cars and the air desk, dispatching calls, have to rapidly reach patients in order to save lives. They've attended more than 60,000 missions, which makes them one of the busiest air ambulances in the UK.
However, these heroes do not receive funding from the Government or National Lottery for their daily missions and so they rely heavily on the support and generosity of local people and businesses. Each mission costs MAA £2,500 which is a whopping excess of £9 million to maintain the three aircraft and the provision of a lifesaving service but if money is tight, the gift of your time to help raise awareness for all the stellar work that they do is just as valuable.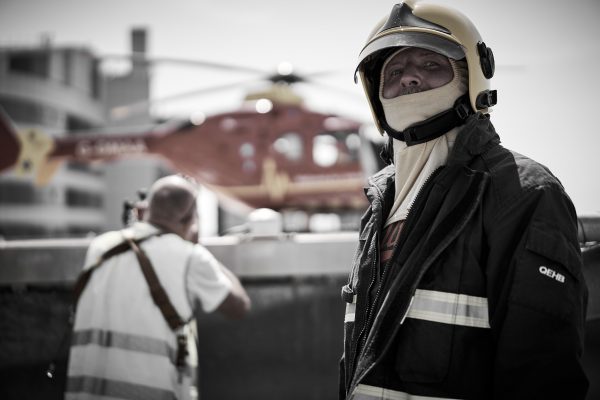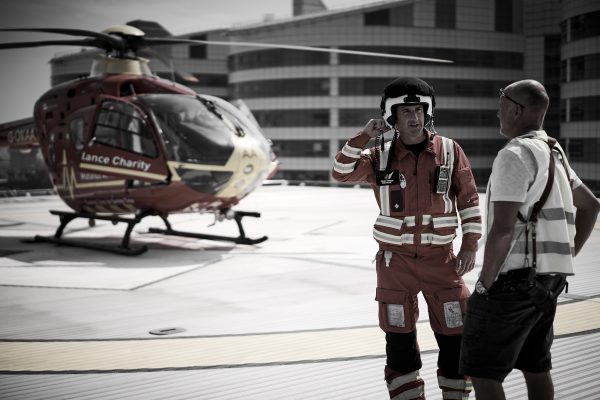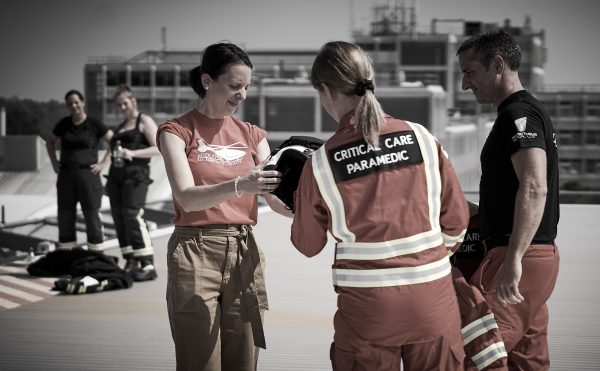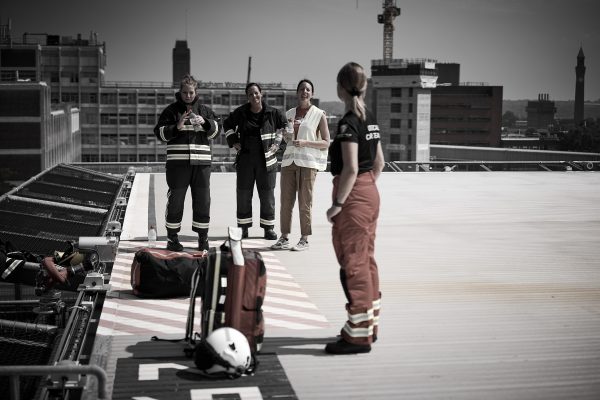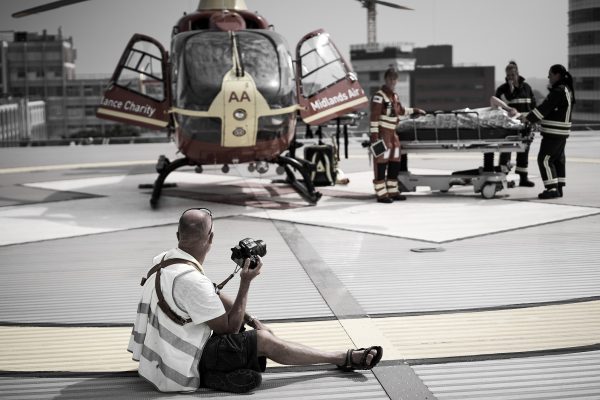 'Get to the choppa!'
Because every second counts in an emergency, Midlands Air Ambulance can reach 90% of the six counties they cover within eight minutes.
Every. Single. day.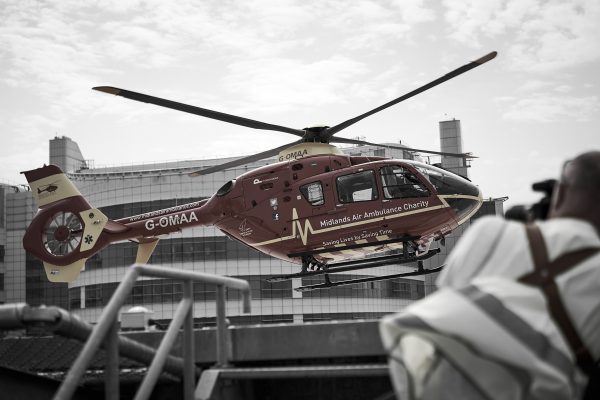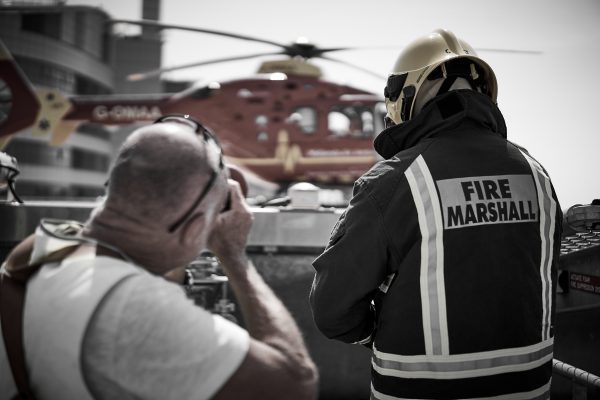 It's no surprise it took me longer than that to shoot these heroes and their machines on a windy rooftop in Birmingham but the donation of our time there was a genuine pleasure in order to help support and highlight such a worthy cause.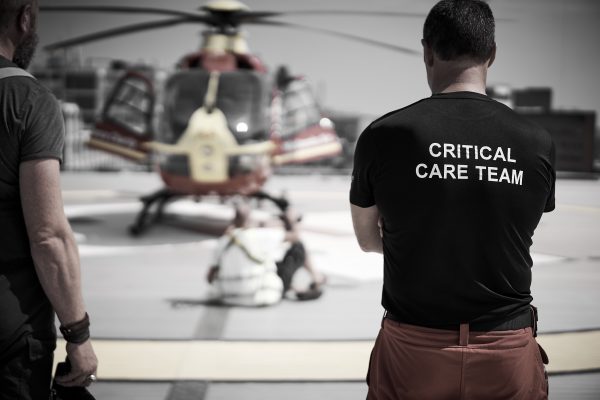 If you want to make a generous donation of either your own time or money – please follow the link here. https://bit.ly/3fZuo9m

Thank you key-workers – Nigel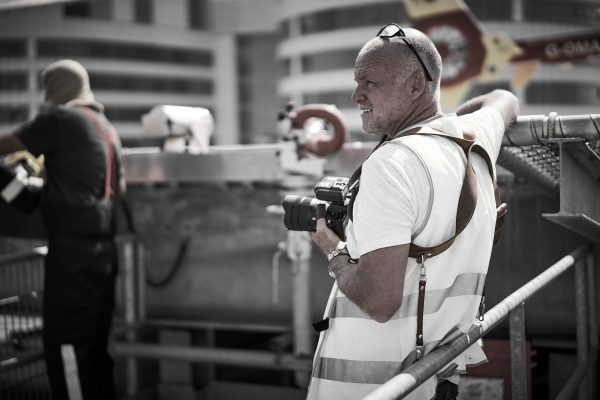 Reminder catch us Monday September 21st at 3:15pm at The Photography Show 2020 Virtual Event!

Join me on Facebook and Instagram for updates & more behind the scenes
Feel free to share on the social media icons below – thanks!