People always make good subjects -particularly if you shoot them in their own environment; a place where they're most comfortable. All these pictures were taken after I'd finished my normal commercial shoots.
Peter the Whiskers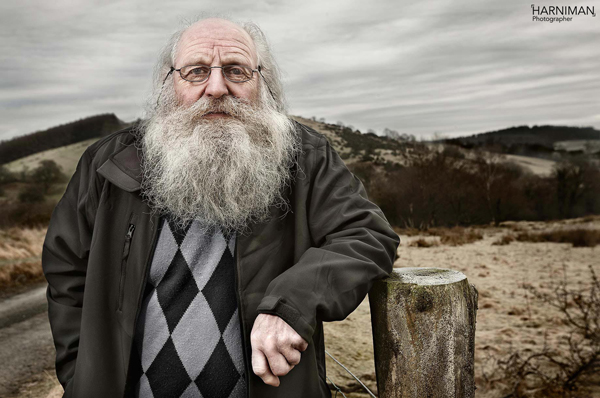 With the shoot of Pete the whiskers I was in deepest Wales, near Llandovery, shooting for Subaru. I popped into a lonely pub in the middle of nowhere for a quick beer.
While quaffing my pint I made polite chitchat with the landlady and asked her if she knew any interesting characters in the area I could shoot. She mentioned Pete the Whiskers who turns up every Sunday for lunch – come rain or shine. Incredibly he lives about 10 miles away in an isolated cottage and walks all the way. Then hitches a lift home afterwards.
So I drove over to meet him. His cottage was crammed full of antiques and assorted nicknackery. He'd lived in the house all his life – he was about 70 – and his dad and Granddad all lived there before him. We walked up the hill to a disused mine – excellent location for lighting – and that's where I took the shots.
Village blacksmith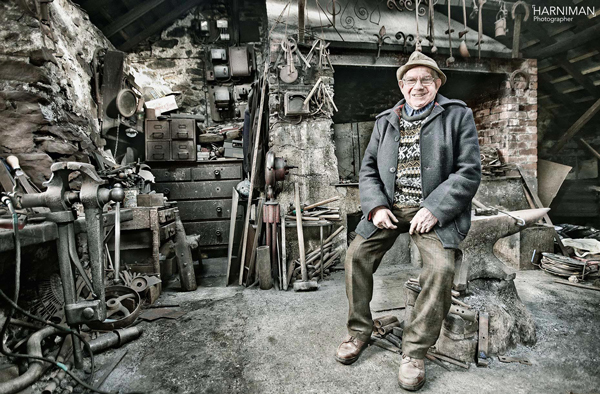 Pete spun me several old Welsh yarns including one about a village smith who lived and worked in his foundry, crafting metal exactly as a village blacksmith would have done in centuries past. I knew I had to get a shot of this old smithy, so a while later I went to the village and took the shot of him in his foundry.
The Sage of Jaipur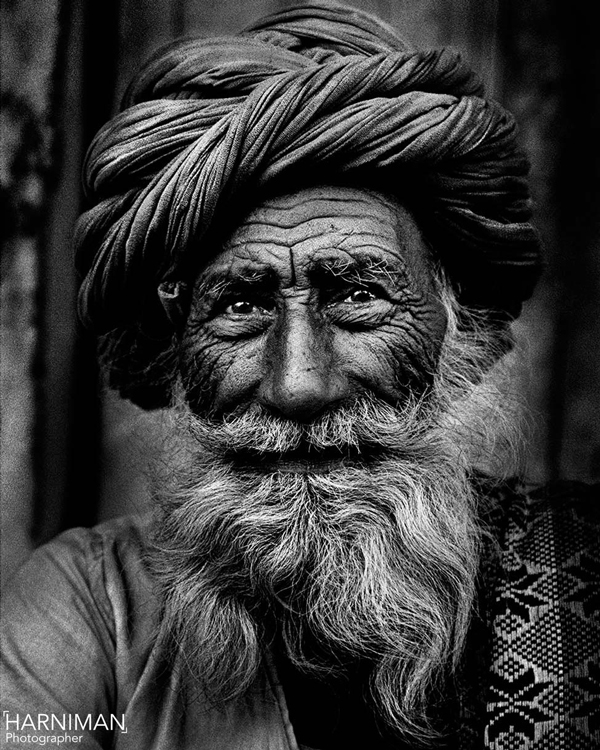 The Sage of Jaipur was sitting on the side of the street swathed in cloth. I was in India doing a Ford Galaxy ad and just walking back from the shoot. This guy had such expressive features I had to get a shot. He was a very willing model and was so clearly over the moon that I'd given him so much attention that he gave me handful of runny, rather rancid butter as a gift – a sign of welcome and respect in rural India. I had to eat some in front of him to show my respect back. A rather unpleasant experience given that I already had a dreadful case of the shits – and which got significantly worse shortly after this picture was taken and in full view of people watching. But that's another story…
The Maid of English harbour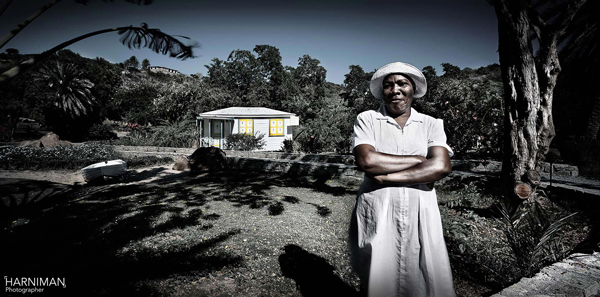 I was returning from a shoot in Barbuda, a small island off Antigua at the K Club. Same hotel Princess Diana used to stay in, so I was told. We were wrapping a shoot for Bacardi when I spotted this chambermaid in the hotel at The Inn at English harbour. Just off the beach. I wanted a record of the place, so I asked her to step outside for a picture. She was a woman of few words, but very obliging.
Batgirl from Kidderminster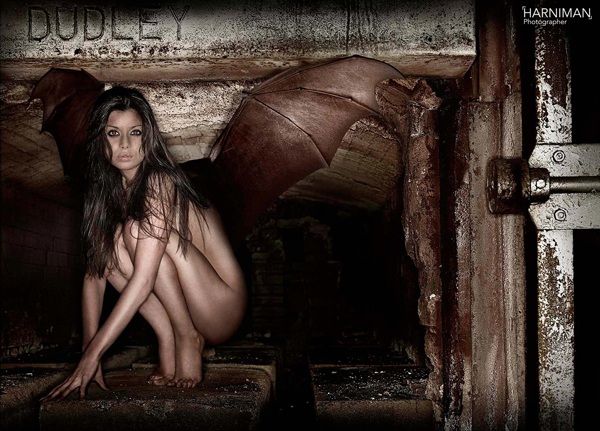 This final shot is probably the exception. A furnace is not a natural environment for a young woman, but ironically she seemed very comfortable in it. I was doing a Jaguar shoot at a disused factory in Kidderminster, Worcestershire.
She was dressed up in an evening gown for the shoot, which featured several glamorous models. I'd had my eye on this furnace all day. The lighting was excellent and I wanted her to climb into it to juxtapose the evening gown with the gritty industrialism of the furnace.
She tried clambering in but said she couldn't fit in with her clothes on. So she took them off! Simple as that. Sean the retoucher, who's a big fan of S&M, rubber, masks, that sort of thing, put the bat wings on her in post production. I had my reservations, but it was just a bit of fun.