I've just completed a three day course that would have Bear Grylls demanding his luxury trailer, a hot cup of cocoa and a body double. Unlike his show, this was the real deal, no cameras following, no breaks for makeup and no escape.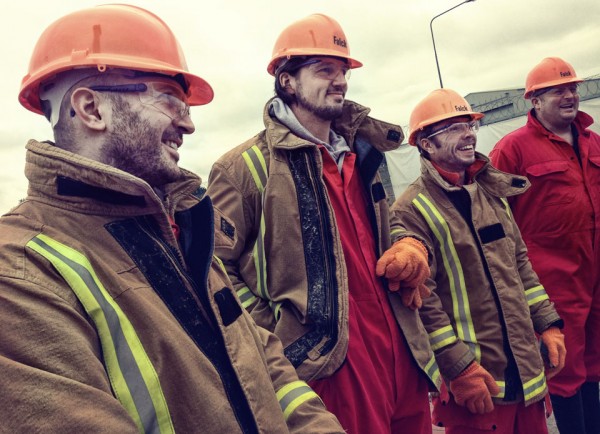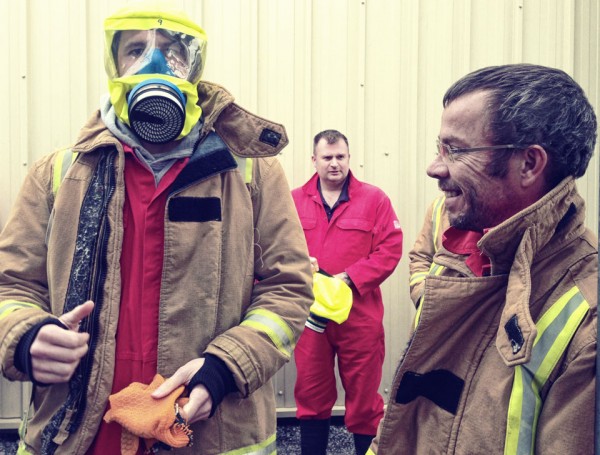 BOSIET is a Basic Offshore Safety Induction and Emergency Training course, offered to those that may face extreme danger at sea. It doesn't suggest the worst case scenarios, it throws you straight in the deep end and relies on your inbuilt survival instinct to kick in and save the day. It's not simply a trail run, it's the real deal. Taking my breath away the North Sea stripped me of any pussiness I may have had before. I emerged a new man, not to be confused with the modern man that likes guyliner and Malcolm powder, a new man that knows offshore survival is not for wimps.
If you like to spend your free time flower arranging, I'd seriously suggest you avoid BOSIET because if it doesn't make a man out of you, it'll leave you a quivering wreck.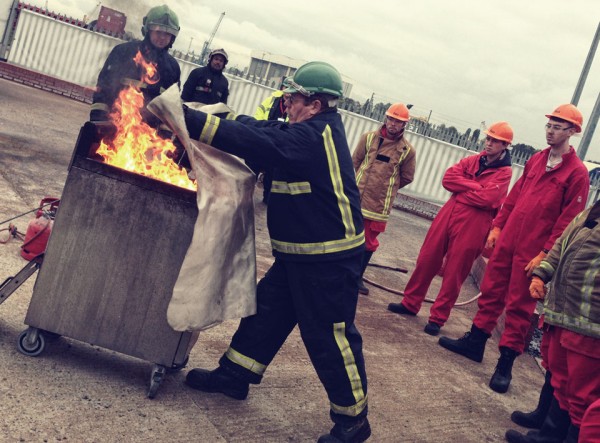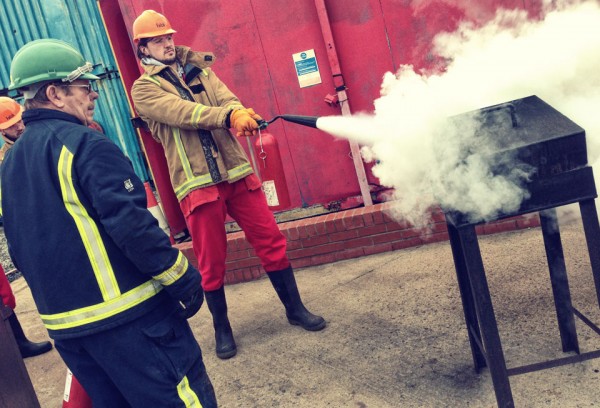 What We Got Up to Offshore
I didn't go on the course just prove I've got nerves of steel and muscles that can get me out of dicey situations, I already knew that, I needed to gem up on survival for an upcoming shoot in the North Sea Oil fields.
For a brand that'll be in every man's stocking this Christmas I wanted to make sure that when shooting offshore I got it right as we'll be setting up right in the middle of the North Sea. This means a helicopter will be dropping us off, not hanging about but picking us up days later. Now, if a storm comes or Jaws or any of the above, we need to know how to save my equipment (camera!).
On the course we covered:
• Day 1 – Safety and 1st aid off shore. This was a recap as I'd already passed the medical training – smartarse I am.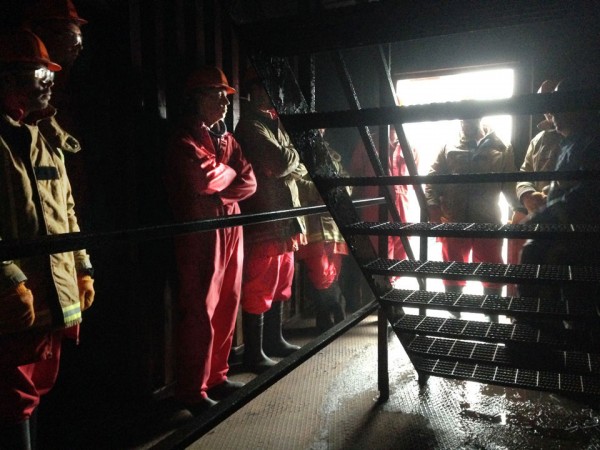 • Day 2 – Fire, mainly evacuation and abandonment with a wet drill in a freezing cold pool

• Day 3 – Helicopter crash and rollover simulation in a pool. This was the best, all strapped up with nowhere to go we had to inflate an airbag in our dry suits as the cockpit rolled. Time is essential and panic is not an option. You have to wait until you're completely submerged in the water before you can think about detaching the seatbelt. Only then can you push out the window and swim to safety. If anyone now needs a stunt man to re-enact this as a fast car flies off a bridge into the Thames, I'm your man.
This is just the start of what's to come and over the coming weeks we're giving those of you with nerves of steel an exclusive look behind the scenes. 
Stay in touch, stay safe and stay male. 😉