With the New Year comes another season of historic racing events.
I've mentioned Barrie "Whizzo" Williams and Shelsley Walsh in past blogs (even featuring Whizzo gunning up the hill on video), so this week I want to focus on another wonderful old racing car I shot last summer – the incredible 200HP V8 Darracq.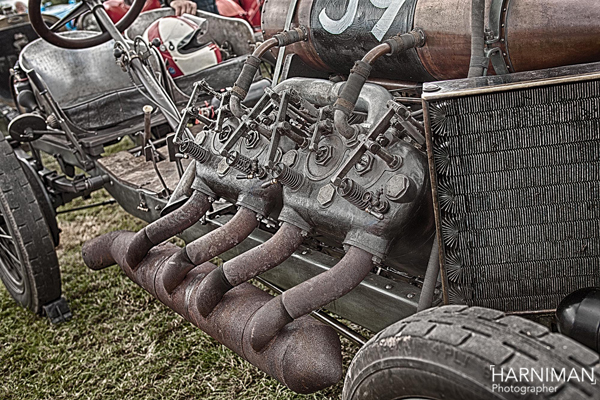 I came across its current owner Mark Walker idling behind the wheel of this ancient leviathan after racing up the hill and breaking a previous record doing it. I shot the car and we chatted for 10 minutes about the Darracq, its incredible history and how he spent years chasing it down and eventually buying it, and restoring it to its former glory.
History of the 200HP V8 Darracq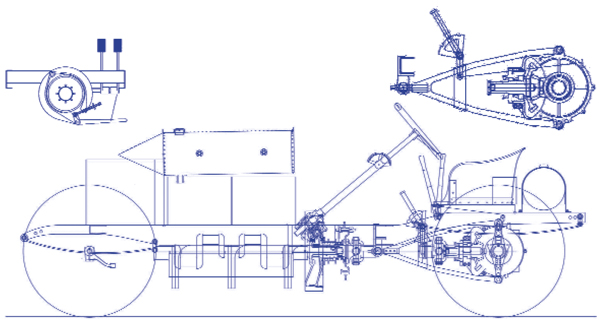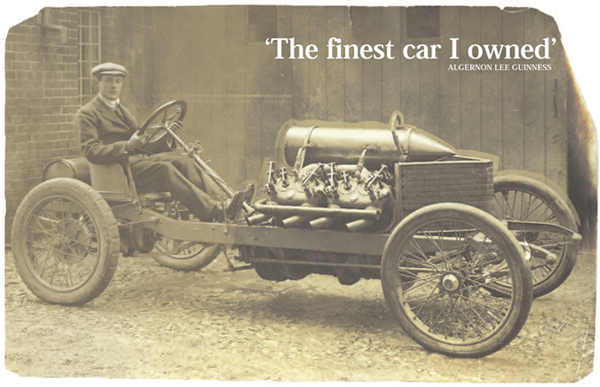 The car was the brainchild of French designer Paul Ribeyrolles who built it in 1905, specifically for sprint and record breaking. With an estimated power output of maybe as much as 300bhp, and with perhaps 1000lb ft of torque, this was always a seriously formidable motor. It has only two forward gears, no reverse gear and no front brakes. Also, Ribeyrolles interestingly favoured cars with no bodywork, so what you get is literally what you see is.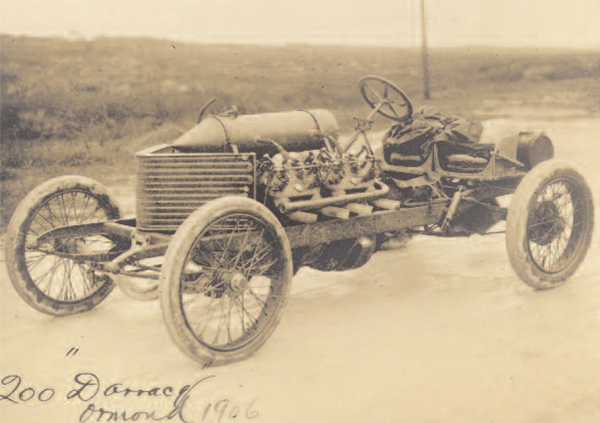 Algernon Guinness (heir to the Guinness fortune) bought it and was soon racing it at Saltburn, near Stockton on Tees, breaking the world record in 1909 at 120.26mph.
Algy, as his friends called him, later inexplicably mothballed it for the rest of his life, dying in 1954. It was then bought by Gerald Firkin who was never able to rebuild it to the original spec and in 2006 Mark Walker bought it at auction after pursuing it for years.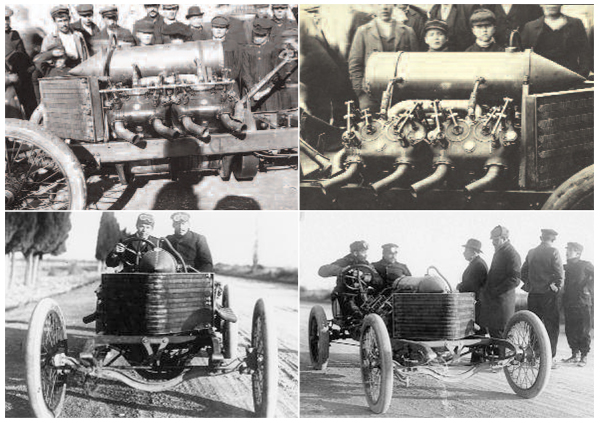 Top left and right Eager onlookers gather round the 200hp Darracq on what is believed to have been its first outing. The chassis looks unpainted at this stage
Above left and right At Arles-Salon in December, 1905, Victor Hemery prepares for his record-breaking run. He achieved almost 110mph over the flying kilometre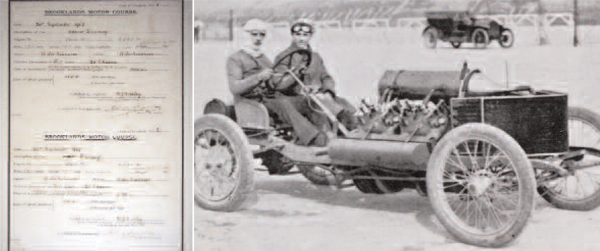 The very first Brooklands speed certificates (left) were issued to the Darracq when it achieved 112.2 and 115.4mph at the Surrey speed bowl in September, 1907 (right)
You can find more on the history of the Darracq in the Automobile Magazine, click here.
Enter Mark Walker
Even today Mark talks about the car as if he's the most fortunate man in the world who's found the ultimate boy's toy.
"If you read the boys' book of groovy cars it's in there," he yelled above the roar of the Darracq and assorted other historic racers. "Like most of them, they no longer exist. Then about 30 years ago I heard rumours that the Darracq did exist. But I never thought I'd ended up owning it.
"I think it's the greatest car in world. Such a groovy thing. Most of the cars I drive I think 'come on this can go quicker'. I've never thought that about the Darracq."
After a couple of years of painstaking rebuilding, searching out all the old pictures and design blueprints, Mark took it on the road and has since covered 3,000 miles. He's even toured France twice.
"Unlike most people, I drive with no silencers on the main road. At night you have flames, beautiful fluorescent blue ones about a foot long, shooting from the exhaust. It's funny. You drive into a petrol station and you see a sign to turn off your mobile phone. Then you look at the car and there are flames licking round the petrol pump."
If it had been built a few months earlier, it would today be eligible for the Brighton Run. And if the run were a race, it would be capable of beating most modern cars in a dash to the south coast.
Shelsley Walsh, Mallory Park and Prescott
As well as Shelsley Walsh, Mark races his Darracq at Mallory Park in Leicestershire and Prescott Speed Hill Climb at Cheltenham.
Shortly after talking to him, he was back off home to Leicestershire donning goggles and looking every bit the Edwardian racer. "It's great on the motorway. My daughter, who rides alongside me, says people film me as I overtake them. On a motorway, at top gear it's doing 84 mph at 1000 rpm, but that's really only ticking over."
Next time I'll try to catch this wonderful old machine on video. So watch this space…